The MGA With An Attitude
COWL VENTS Change Of Style, MGA -- BD-127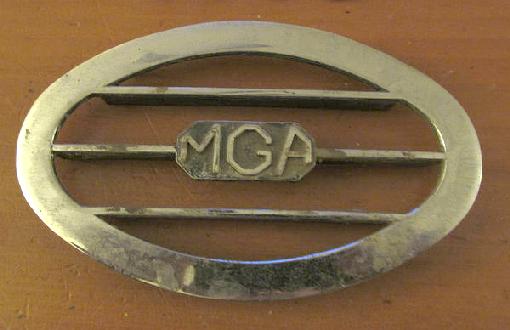 Photo above from V Wassum in Clarkston, WA, USA
Photo below by Ian Morris in Tugun, Queensland, Australia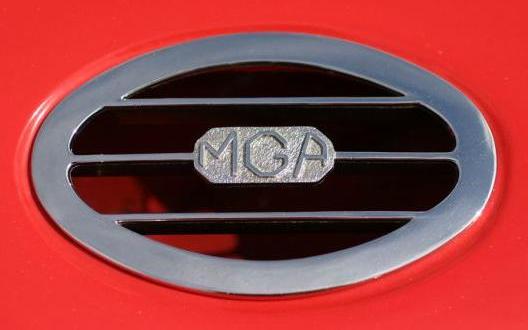 On Feb 2, 2015 Jim Stout in Shoreline, WA, USA wrote:
"The two pictures above show the difference between early and late parts. The center bar on late MGA production was strengthened by adding extra metal where it meets the outer rim. I own two MGAs - one produced in August 1961 (102721) with the early style and the second in April 1962 (108477) with the later style".

This is the rear view of an original part. Note that both early and late style parts had "DH" cast into the rear side. Reproduction parts do not have this feature.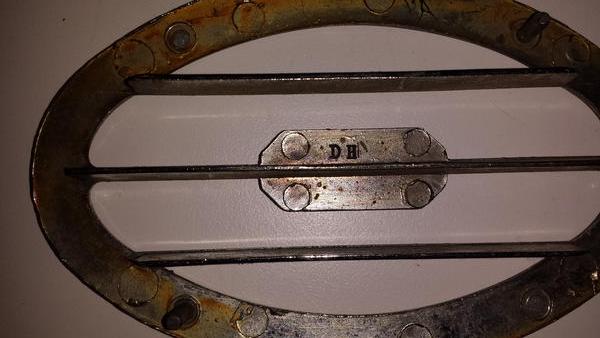 Photo courtesy of Don Tremblay <!-sassawanna at charter.net-> in Rutland, Vermont USA.

On Aug 19, 2015, Don Tremblay wrote:
"The UK die caster is probably out of business, but if they still exist, it might be: Derek Harper Foundries".

Apparently they are still in business in Bradford, Yorkshire, UK:
http://www.dhfoundries.co.uk

---
On August 18, 2015, Peter van Kester <!-petervankester at zonnet.nl-> in Delft, Holland wrote:
"My original cowl vents on my MGA 1500 1958 (Chassis no. HDR33/36743, body no. 47166) have a different marking on the backside (see photos). The vents were on my MGA when I bought it in 1972. Original? Who knows".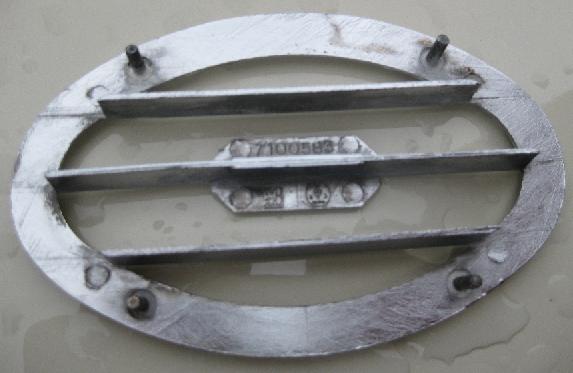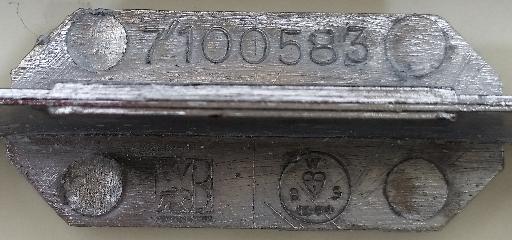 Now I am getting lots of reports of early cars having the 7100583 vents, so they appear to be original issue for early production. Now a new challenge, trying to fill in the gaps to identify the change point from "7100583" style to "DH early, and from "DH" early to "DH" late style. Only for the concours buffs of course, but if you think your vents are original issue, and you have the opportunity look, let me know which stye you have and the car's chassis number.


    Cowl Vent design changes:
CHASSIS NO   7100583  DH EARLY  DH LATE  NOTES                   
HDR43/21490     X                        15 Oct 1956<!-Richard Brown richard.brown751 at gmail.com->
      33732              X               June 1957
      33743     X                        June 1957 (body no. 47166)<!-Peter van Kester - petervankester at zonnet.nl->
      45075     X        X               Dec 1957 (one of each)
      54525              X               July 1958