The MGA With An Attitude
Water Pumps MGA Type - CO-108C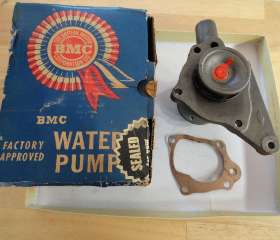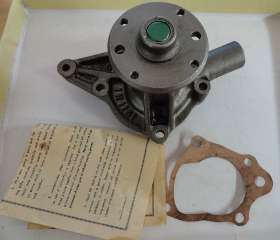 Water pump for the MGA pushrod engines came in two different models, 1G164 and 1H1149. The early one has two separate ball bearings, an oil fill cap on top, and a hex nut securing the fan hub. In old style tradition, this one may be field rebuildable if you have the right seals and bearings. The later one has a single cartridge bearing, oil screw plug on the side, and pressed on fan hub. This one requires a press for disassembly.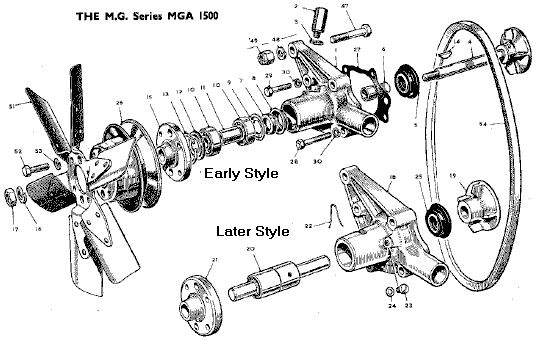 From the Service Parts List, the first pump finished at MGA 1500 (e)GB39364 (except 39401 to 39525), so the second pump commenced at (e)GN39365 (except 39401 to 39525). That means 36 engines in the mix got the new pump before the old one was discontinued. The two different pumps are physically interchangeable as service parts.

The second style pump 1H1149 continued on into 1600 model production with one additional note: "Not available; use 12H839; was 1H1151". For the 1600-MK-II (1622cc engine), it starts with the same 1H1149, then shows new part number 12H839 (no change point noted). Also note "1H1149 not available; use 12H839; was 1H1151". Apparently all of these part numbers are interchangeable.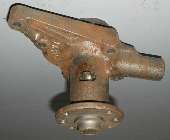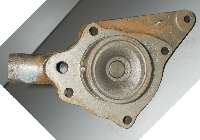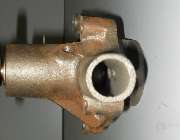 Third original type water pump 1H151, part number later changed to 12H839


One final note. Length of the assembly is 3-3/4 inches from the face of the engine block to the front surface of the pulley mounting hub. Reason for this note will be more obvious on the next page, when people start asking about MGB engines and MGB water pumps and interchange or installation issues in the MGA.