The MGA With An Attitude

MGAguru.com
MGAguru.com
Headliner BOWS Drawings, MGA Coupe - CP-104C
Since new MGA Coupe headliner bows are not available you might want to make your own. Here is a preliminary drawing (subject to change). Dimensions are in inches. Click for a larger PDF image. If you can print it to scale you can use it as a template for forming the new parts.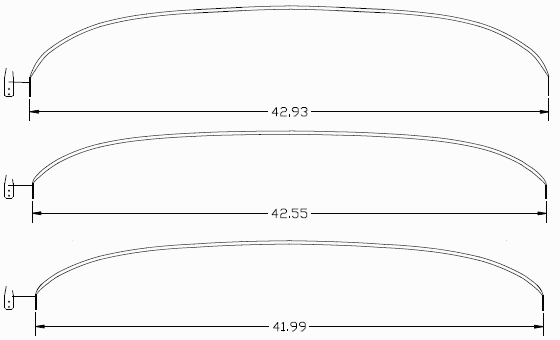 Drawing in process.
At first glance, these may have the same cross section as
the rear window braces for the Vandenplas aluminum hardtop.