The MGA With An Attitude
Front TRIM ROLL Construction, MGA Coupe - CP-109
The front trim roll in the MGA Coupe is longer than the one in the roadster. The ends are rounded off and slightly beveled where they bump up against the windscreen posts. The end pieces are secured to the long center piece by a lap joint and two short wood screws.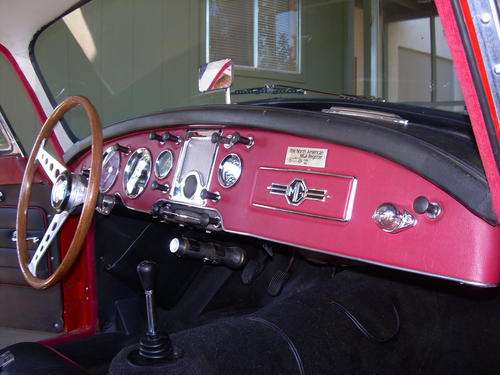 Photo above compliments of Robert Agar in Green Valley, AZ, USA


Photos below supplied by Gary Lock in Australia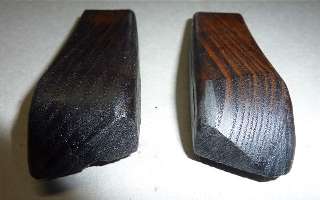 On 08 February 2015, Shane (rj) in Stonehenge, UK wrote:
"The first one, you can see the wooden block at the end overlapping the ply strip. The piece on the right is the rubber pad, covered by sticky tape. The second one shows the back, with one of the screw pins in sight.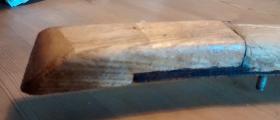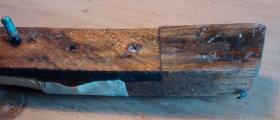 "The next one shows the whole piece, with some of the rubber covered by sticky tape. The last one shows the tired rubber on the ply; new rubber section ordered".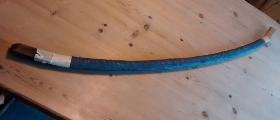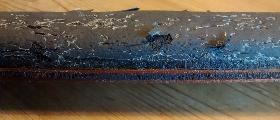 ---
On 2/18/2015, Jim Chatham <!-jimcheatham at yahoo.com-> wrote:
"Today, I bought a 2' x 4' - 1/4" sheet of 5-ply birch plywood from Lowe's and remade my front cockpit dash trim piece. Note, the original plywood is 3-ply. The plywood section of my original has cracks in each end and was a little warped. I rough cut two sections of new plywood and used my router table to cut the new pieces exactly the same as the original by stapling the original to the two new pieces. Using a roller bit to follow the edge of the original piece, the two new pieces were cut to the exact profile of the original. Before I separated them, I used the holes in the original as a guide for drilling the holes in the new pieces.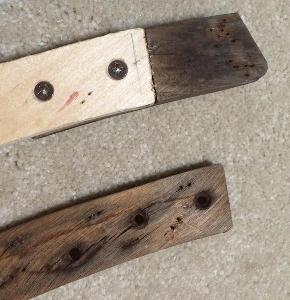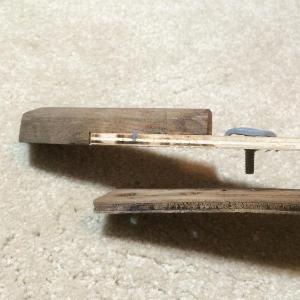 "I am re-using the wooden end pieces. (This is for a coupe and is different from the roadster piece). I purchased a new rubber cushion from SF but found that it is too tall and too thick so I'm going to reuse my original rubber cushion.



"I have enough plywood to make 6 or 7 more if someone needs this piece. I'll cut it out and send it for just the cost of packing and shipping. Let me know if you need one. I will only do the number that I can cut from the plywood I have left". -- Jim