The MGA With An Attitude
MAP POCKETS for MGA Coupe - CP-120
If you need to restore the map pockets on your MGA Coupe, or maybe even build new ones, this may be enough information to get you through the job. Thanks to John Progess for the pictures and dimensions.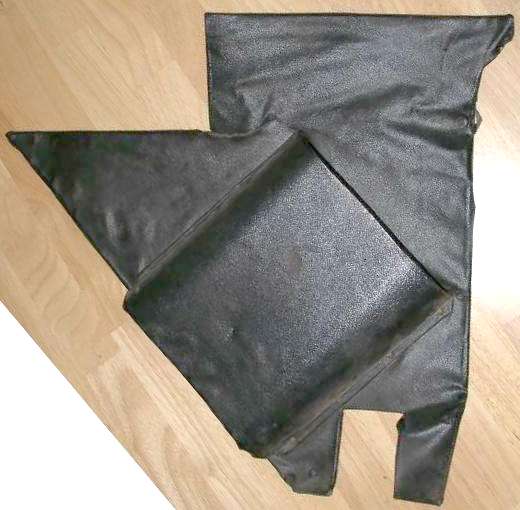 Assembled map pocket is attached to the kick panel and sits perpendicular to the angled frame rail.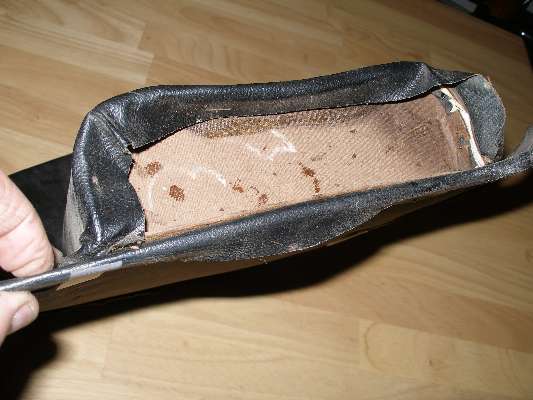 Bottom piece is attached to the shell with 5 rivets and to the kick panel with 3 staples.



The inside is covered with the same material used in the headliner. It is sewn to the outer material, and the sewn seam is inside the map pocket 11/16" down from the top.

The two structural parts of the map pocket are made from 1/8" thick pressboard material, same as the kick panel. Drawings below give dimensions for fabrication and assembly.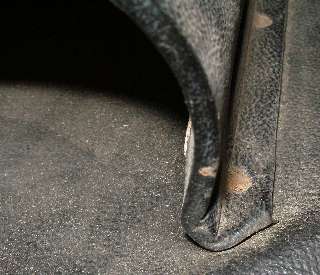 Pocket is attached to kick panel with 6 rivets at the sides, and 3 staples at the bottom.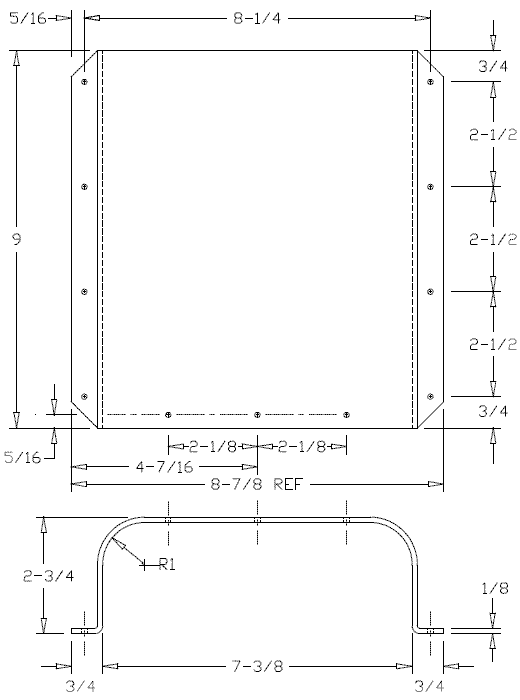 Outer shell
---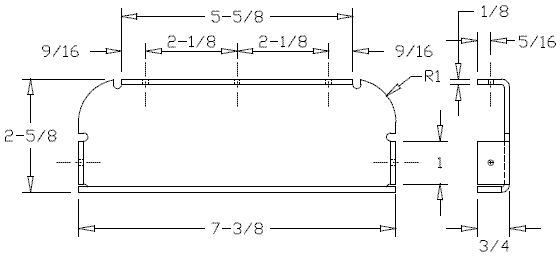 Bottom plate
---

Alignment for assembly