The MGA With An Attitude
DRIP RAIL Stamp Markings for Handed Parts - CP-123
On Tuesday, October 21, 2014, Jim Cheatham <!-jimcheathamat yahoo.com-> wrote:
"Today, I cleaned the chrome rain gutters that will go back on my 1957 MGA Coupe. I had partially cleaned them before but never noticed until today that they are stamped "L" and "R" at the bottom of the back end on the under side. The letters are a fancy type style. Thought this was interesting. I don't think I would have gotten them mixed up but you never know".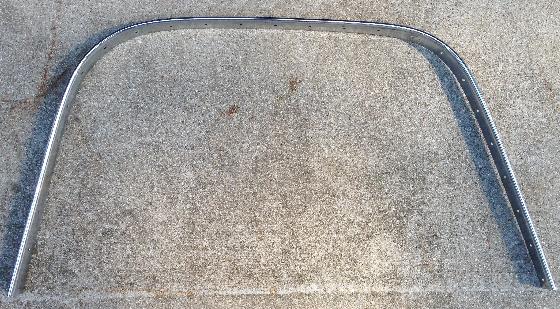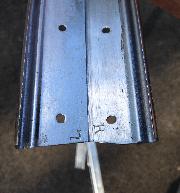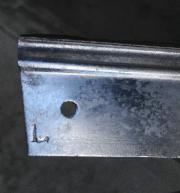 By popular pole, some are marked and some are not marked. From repeatable character of the markings it appears to be a factory done stamping. The factory likely would not have mixed them up, and you can't assemble them on the wrong side of the car. The markings are not visible after assembly so it is not a concours issue. But the markings could be handy if you were negotiating for purchase or sale of the part, and you only had one in hand.