The MGA With An Attitude
PARCEL SHELF for the MGA 1600 Coupe - CP-127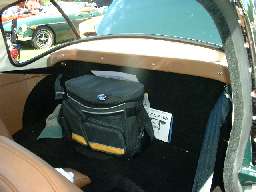 1600 type -- All covering matching interior trim color.


Behind the seats the Coupe has a full width parcel shelf extending forward from the back of the roof line. The 1600 model carries the spare completely aft of the rear bulkhead. The 1600 model has a narrower parcel shelf positioned slightly higher near the center rear window. This arrangement makes for more useable and more easily accessible luggage space in the rear cockpit area of the 1600.

The parcel shelf sits on a light metal framework of C-channel along the front, and a thin metal plate at the back. Structure of the shelf was thin plywood or particle board, similar to interior door panels, with solid wood facing bar. The entire assembly was covered with vinyl fabric with no exposed wood. The 1600 front rail color would have been matching the color of the interior trim.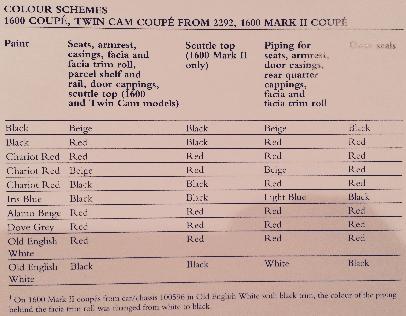 Trim colors for 1600 Coupe
from "Original MGA" by Anders Ditlev Clausager