The MGA With An Attitude
LED STRIPS for Instrument Lighting -- DT-225

These photos and notes are courtesy of Adam Z <!-azelezen at gmail.com-> in San Francisco, CA, USA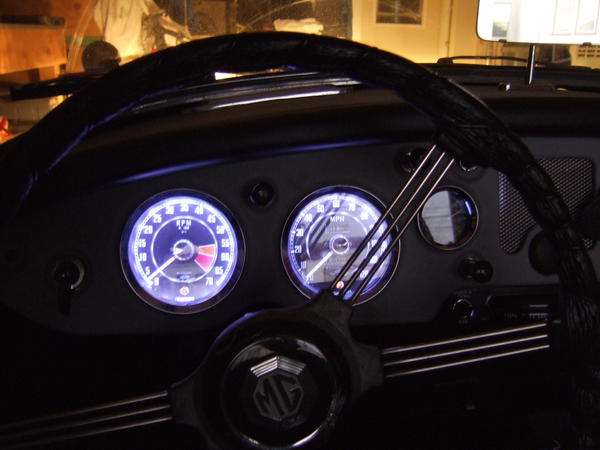 LED Lined Instruments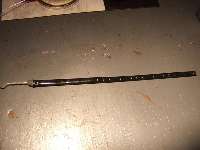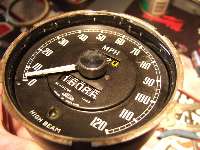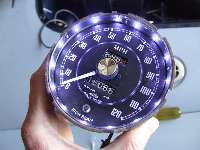 LED strip before installation --- Wrapped around Rim -- Lit up (before installing lens &amp bezel)
12V LED flexible light strips from eBay


"With the glass off they seat perfectly inside the rim of the casing. The 30cm strips are almost exactly the perfect size for the speedo and tach. The dual and fuel gauges will need to be trimmed down, and the mounting will have to be on the outside of the casing (haven't gotten there yet). Its not quite as "white" as advertised, but its nice to see the gauges for a change. Not bad for a couple of bucks".