The MGA With An Attitude
Wiper Motor SUPPORT BRACKET For MGA - ET-113D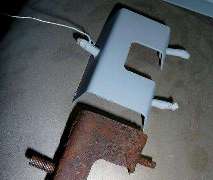 Since this part is generally not available as a replacement part, some people have to resort to making one from scratch or rebuilding one that was perhaps bent or rusty. Larry Wheeler in Hillsboro, Oregon, USA took some measurements from a part in his car and made a sketch which I have converted to a CAD drawing. Click on the images for larger printable PDF drawings.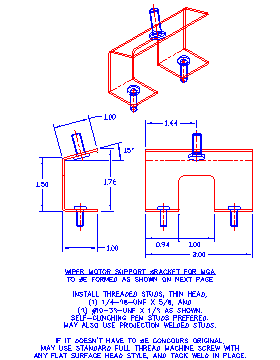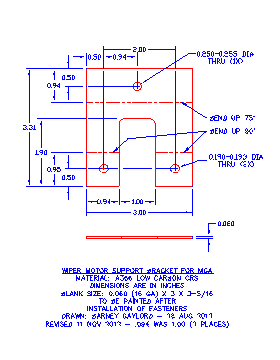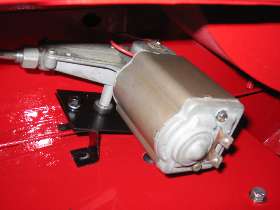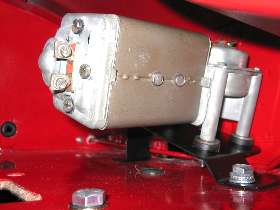 On 22 October 2012, Steve Gyles <!-sw.gyles at gmail.com-> in Church Crookham, Hants, England wrote:
"From the attached photo you will see one forward hole about 3" outboard of the LHD master cylinder pedal assembly forward mounting bolt. There should be an angled plate at the back to attach the rear part of the wiper mounting bracket".