The MGA With An Attitude
DIPPER SWITCH MOUNTING BRACKET - ET-114C
MGA 1600 LHD
This is the dipper switch bracket AHH5965 for MGA 1600 LHD, which is not illustrated in the Sevice Parts Lists. Use the same part for MGA 1600-MK-II LHD and MGA Twin Cam LHD (later model in the 1600 body style). Photos (from a LHD 1600 MkII assembled in August 1961) courtesy of Jim Stout in Shoreline, Washington, USA.

Oct 8, 2015 Jim Stout wrote:
"This is a complicated little bracket. It tilts inward so the switch is angled towards the center of the car. The left side of the bracket is open".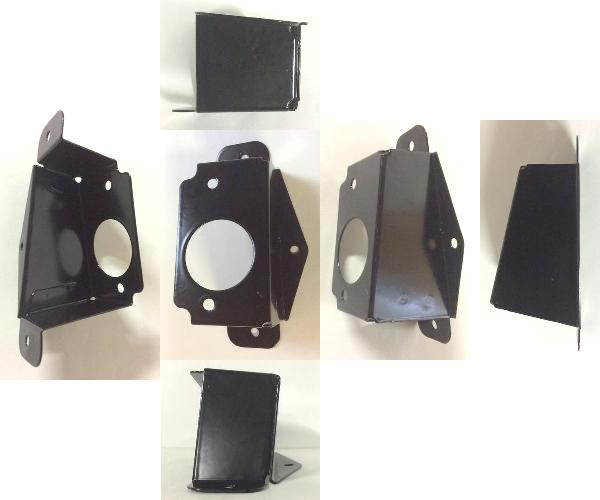 The three mounting tabs of the bracket fasten to to vertical member of the "goalpost", just to the left of the toe board. Fasteners are #10-32-UNF X 3/4-inch pointed machine screws threading into captive nuts in the frame.

Click on images below for a 64-KB two page PDF file
with full size drawing and cutting template.