The MGA With An Attitude
BRAKE LIGHT SWITCHES, Good, Duralast RB410 - ET-119G2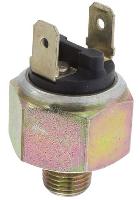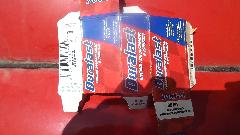 Duralast RB401

Finally it looks like we have a winner. Duralast RB401, Made in Spain, purchased at Autozone.

Installed July 3 2015, still working December, 2016,
17 months and 50,000 miles in service.
This one has Lucar style spade terminals.

Autozone does have a part number for a Duralast switch with screw post terminals (as original for MGA), SW8048 (but I don't know yet if it is also Made in Spain).

There are two more switches (other brands) I would like to try, but I'm not removing this one as long as it is still working.