The MGA With An Attitude
ADDING A VENT To A Non-Vented Valve Cover - CV-101A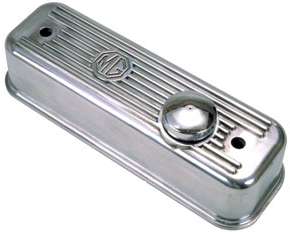 Reading other articles about crankcase ventillation, you should know that the MG valve cover needs to have a filtered fresh air inlet vent. Many aftermarket alloy valve covers do not have a campatible vent pipe connector. It is fairly simple to add the required vent connector to these covers. In essence, just drill a hole and install a screw-together connector pipe.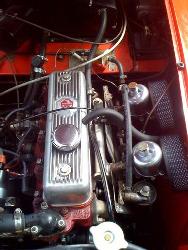 You do need to be careful about the location so that any protrusion of the fitting inside the valve coverd does not interfere with the rocker arm assembly. Otherwise the vent fitting can be an off the shelf part.



See article AT-126B.