The MGA With An Attitude
RIGHT ANGLE ADAPTER For Speedometer Cable - GT-325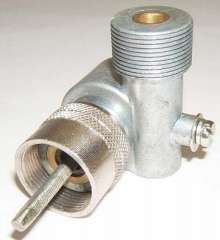 Pictured at right is a right angle adapter for the speedometer drive, as used on MGB starting 1963. This is 1:1 drive ratio and can be used on either end of the speedometer cable where space does not allow for direct entry of the cable. It is not required for any original MGA gearbox or speedometer installation, but it may be advantageous for overdrive of 5-speed gearbox adaptations.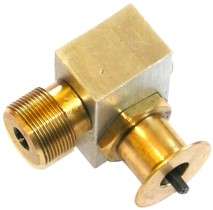 Pictured at left is a right angle adapter for the speedometer drive that may be used with a Ford Type-9 5-speed gearbox. These adapters are available in a wide range of speed increase or speed reduction ratios. When installing the T9 gearbox in MGA it is common for the speedometer drive to run too slow, as well as calling for the speedo cable to run through the tunnel wall and under the carpet. This little gearbox can be used to run the speedo cable along the side of the gearbox within the tunnel, avoiding passing the cable through the passenger compartment. It can also be used as a speed increaser to avoid needing to have the speedometer recalibrated. This adapter is available from Speedograph-Richfield



T9 gearbox with speedo cable passing
through the side of the tunnel.


Same gearbox with right angle drive to run speedo cable within the tunnel, and to correct cable drive speed.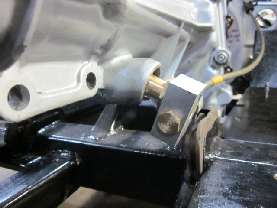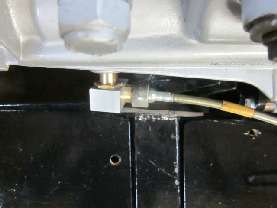 February 2014: Speedograph-Richfield now has available a similar gearbox with reverse orientation, hanging down rather than extending upward. This gives a bit more space near the side of the tunnel. It may still be advantageous to grind the outside corner off the gearbox for additional clearance. It may or may not clear the unmodified tunnel, depending on position of the gearbox within the tunnel.