The MGA With An Attitude
AUTOMATIC GEARBOX for your MGA - GT-320
The pictures and the following description are supplied by Rand Smith <!-randscool at ...-> via the mgacars group on the Yahoo groups server.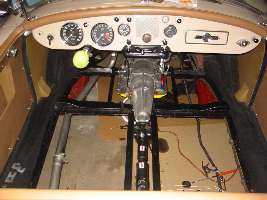 "My 1957 MGA is an Automatic car, with an 1800 5-main bearing 1965 engine, 1973 Austin Marina Bell Housing, 1969 MGC Automatic Transmission and 1966 Jaguar E-type 2+2 drive shaft. It took some research but the end result was worth the time and effort spent on the project. I did it all in my Garage. -- Rand

---
Here's another one up for sale in July 2013. It looks the same as any other MGA, until you notice the in-line shifter (and slightly odd interior trim color combination).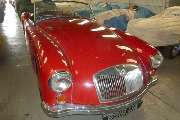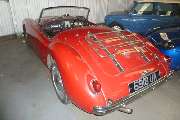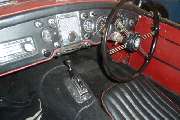 For as long as the link may last, see www.mgmecca.co.uk.