The MGA With An Attitude

MGAguru.com
MGAguru.com
TEMPLATES for Kick Panels and Door Pockets -- INT-103E
By popular demand, we have templates for making your own MGA interior kick panels, door liners and door pockets. Original outline tracings were provided by Lee Orphan. <!-orphanboys at comcast.net-> CAD drawings, pdf files and web page by Barney Gaylord. Click on the six images to get PDF files with full scale printable templates. The drawings range in size from 22x17 inch paper to 44x34 inch paper. If you don't have a printer-plotter that large you can download the pdf files, save them to a portable disc, and take it to a local print shop for printing at full size. You don't necessarily need to print the door pocket assembly drawing full scale.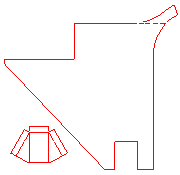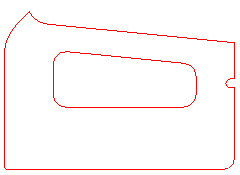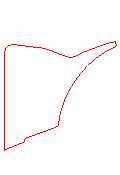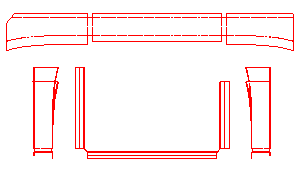 The door facing panels are made from 1/8-inch (3-mm) plywood. See also article INT-103A for the wedge shape wood batten that goes behind the door panels near the top. You should test fit these parts, and use wood preservative before covering the panels with vinyl.

The rest of the kick panels and door pockets are to be made from upholstery board. This is the dense, hard, stiff, black cardboard that you may find at a local car or boat interior shop. Where these parts need to be bent you might run a pizza cutter wheel along the bend line on the inside of the bend to make a heavy crease in the card stock to allow bending exactly on the correct line as well as easier bending. Right hand and left hand parts are mirror images. Simply flip the pattern over and/or make the bends in the opposite directions.

The vinyl covering material will be cut about 1-inch larger all around to allow material to wrap around the edge of the panel and to be glued behind. Use contact cement, and apply the vinyl cover to the visible side of the panels. You might glue the primary flat surfaces first, then make V-snips in the flanges at the tight curves before wrapping around the edges and gluing in the back.

At time of production of these templates and web page, no one has yet make parts from these templates. I believe they are accurate and serviceable, but you should test fit the panels after forming and perhaps before applying the vinyl covering. I would appreciate it if whomever makes the first set would send me a report (and maybe some pictures) to tell if it went well or if the templates may need some adjustments.