The MGA With An Attitude

MGAguru.com
MGAguru.com
COMPETITION DE-LUXE SEATS for the MGA -- INT-114C
More Photos 1

Here we have pictures of what original Competition De-luxe Seats look like when first disassembled.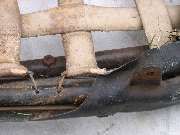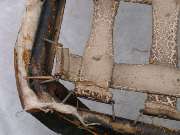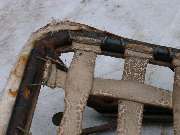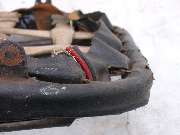 Notice the webbing is "rubberized", meaning it is coated with rubber for environmental preservation. It looks pretty good being 50 years old. Also notice the 2-piece wire clips hold the webbing ends like a belt buckle with no stitching, so the straps can be pulled for tightening. Also note the cotton wool wadding used around the edges of metal frame/timber pieces, to round off the edges and leave without any sharp lines which might otherwise cut the leather.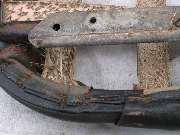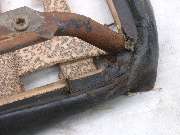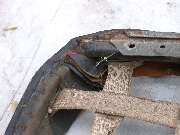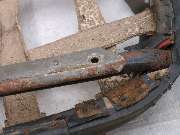 Note the tape finishing strips on top of the leather, through which the tacks and staples pass on their way into the timber pieces.