The MGA With An Attitude

MGAguru.com
MGAguru.com
HEADRESTS, For The Safety Conscious -- INT-205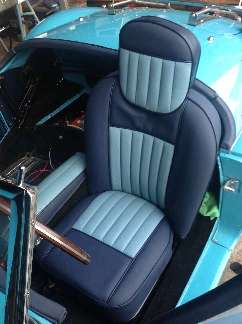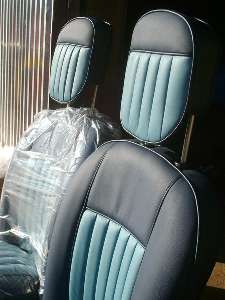 Ken Klay in London, UK, thought it was a good idea to add headrests to his MGA. Style and color and personal preference aside, this is how he did it.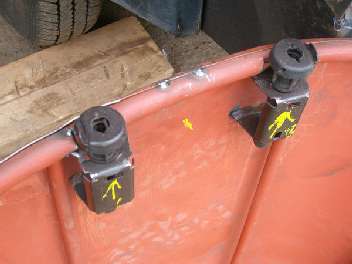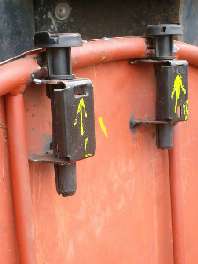 Ken Klay wrote: "I started with the bare seat backs. Replaced the card board with sheet steel and welded it to the frame. I used the the anchor/slider mechanism and headrest skeleton from some old seats I broke up, and welded them to the sheet steel and frame. Had to cut the reproduction frame a bit; slight jiggle as the MGA (roadster) seat backs follow the line of the scuttle".

Keep in mind that these seat backrests attach to the seat base with a pair of 5/16" bolts that serve as pivot points when pulling the backrest forward for access. If the car is hit hard from behind, brackets holding the securing bolts may break loose to allow the backrest to fall rearward until the base of the headrest would hit the cockpit rear trim roll. Hard to say what else might happen with a severe impact, as the MGA seat frames were not designed for this sort of structural load. But all things considered, this headrest may be better than no headrest at all.

Of course this will render the standard tonneau cover useless. The tonneau cover might work if the headrests can lift off for stowage. Otherwise it would require a custom tonneau cover with pockets added.