Addendum March 2010: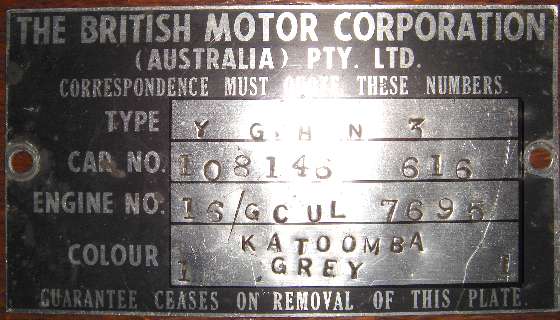 Here's a color that was not previously on the chart, Katoomba Grey. I don't know how long it was available for MGA, but it was used on this late production1600-MK-II model. Unfortunately the car is now painted black, so no picture of the car in this color. It was also a very popular color for the early MK-I MGB cars in Australia.

Addendum November 2012:
Here is an example of Katoomba Grey.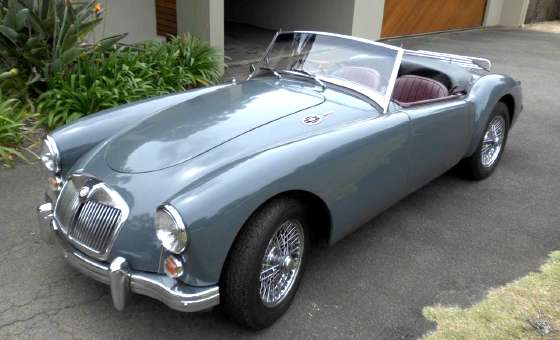 Addendum January 2015:
Click for a 7-page list of paint codes used by Leyland in Australia between 1960 through 1975. This includes the ellusive code for Katoomba Grey in 1962.