The MGA With An Attitude
Electric Model MGA Cars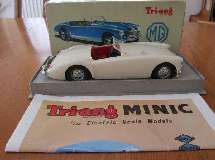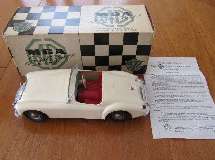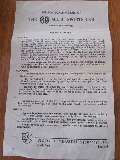 Two electric motor MGA models. Above left, Tri-ang MINIC 1/20 Scale Electric MGA. The second model is by Victory Industries Ltd who made several similar sized models of 1950's saloon and sports cars. Original boxes and instruction sheet in good condition are very rare. Photos from Derek Tucker<!-derekwtucker at hotmail.com->.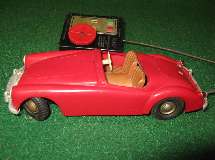 At right another picture of the Victory Industries electric MGA model, from an August 2012 auction in the UK.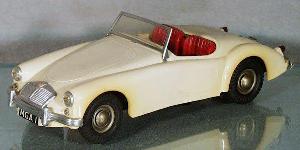 At left, ATC nice large scale plastic model with battery operation, available with or without cable control and steering in green, red and white.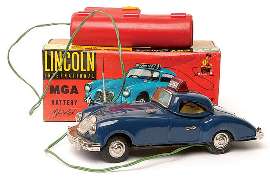 Lincoln Industries
battery remote control model.