The MGA With An Attitude
MGA Pedal Cars
Like many MGA these days, this one is missing a few parts and needs restortion. It popped up on eBay in Victoria, Australia, May 2009.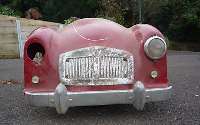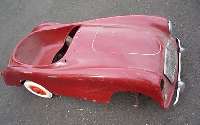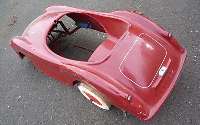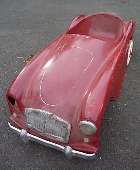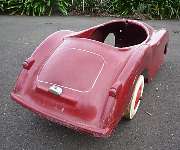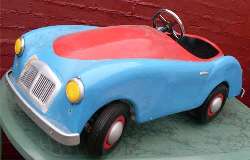 The blue one was recently purchased by Vaugh Cooper in the UK. It was made by Tri-ang in Australia, but there doesn't seem to be a source for spare parts. Who can help? The one below is fiberglass, has a batttery tray, and looks like it should have working headlights.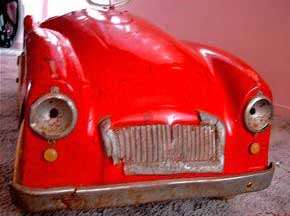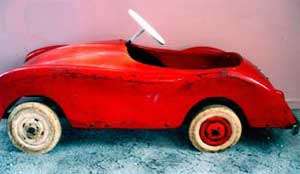 ---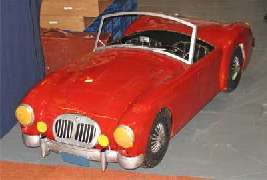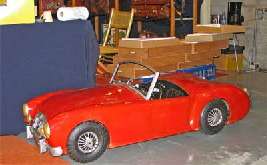 This hand-built special appeared at the Interclassics and Topmobiel classic car show in Maastricht, Netherlands, in 2006 (builder unknowh). It is larger than it looks in the photos (1/2 scale perhaps); compare it with the chair in the background. It looks large enough to carry two small children, and certainly enough internal space to hide a battery and electric motor (or pedals).