The MGA With An Attitude
Fiberglass 40% Scale Body Shell
This one popped up on eBay in January 2013. Looks like it would make a nice pedal car.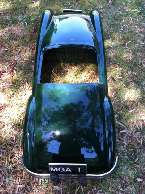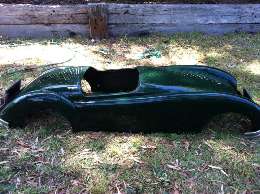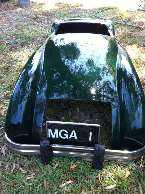 "MGA Fibreglass Body 55cm wide x 1.6 metres long. British Racing Green. Front and Rear Bumpers included. Project for an enthusiast who wants to complete this unique model by having a frame made". Starting bid: AU $1,200.00

For as long as the original listing link may work, you can see the sale ad on eBaly.