The MGA With An Attitude
REAR FENDER, Anglo Parts - RT-420AP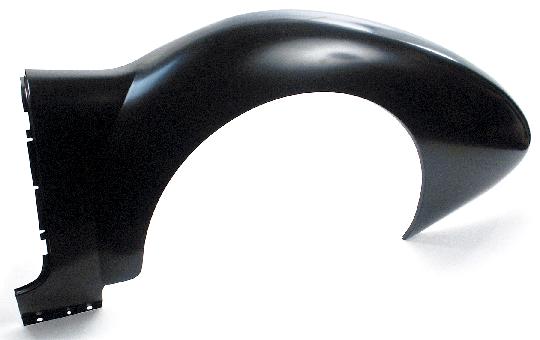 The rear wing is pressed in two sections joined in the middle. The front section is shown on the following page. -- No customer feedback yet.

A note from Anglo Parts that arived with the picture:

These rear wings are made to the original specifications, as then we took notice that the right and left wing are not 100% equal to one and other. It's better to have a body repairman have these wings installed as not every car is the same. In some cases they fit easily, in other cases some modifications are required.

For more information see www.angloparts.com.