The MGA With An Attitude
BOOT FLOOR REAR SECTION, Sports Car Craftsmen - RT-422SC2
On 12/31/2015, Timothy Trevithick <!-tim.trevithick at yahoo.com-> wrote:


"Ive had 'issues' with trunk floors from the usual suppliers. Here is what I hope will be a 'correct' and straightforward to fit with details as original made in USA replacement MGA trunk floor, costly, BUT the time it takes to correct the ones Ive revcieved from other suppliers (all of which have been pretty awful) has not been acceptable.


As of yet I have not tried one from 'Kilmartin pty' in Aus, but thier big Healey panels are excellent (best I've used to date) and they are the only supplier for 'correct' MGB Mk1 floor pans (Moss stock them, but still use thier own UK supplier for MGA panels, most of which are very decent, the trunk floor being the exception). These are 'made to order' but turn around time is fast. Ordered this in late Dec, ready before stated, which was '1st week of Jan 2016'".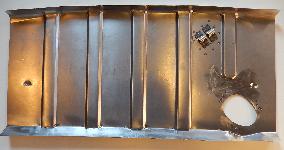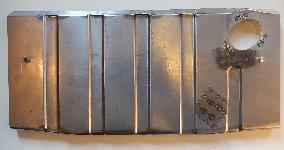 Forwarded message:
From: Paul Dierschow
To: tim.trevithick@yahoo.com
Sent: Thursday, December 31, 2015 9:34 AM
Subject: MGA parts order

Hi, Tim - I wanted to let you know that we have your MGA trunk floor ready for you. I've included some photos to show you what you are getting.
....
Paul Dierschow
Sports Car Craftsmen, LLC
5635 Kendall Ct, Arvada CO 80002
www.sportscarcraftsmen.com