The MGA With An Attitude
Dash Panel BRIGHT TRIM STRIP, Moss Motors - RT-440M1
For MGA Twin Cam, and "Deluxe" and 1600-MK-II Roadsters (not Coupe)


The bright trim strip is item 23 in the image below, secured by rivets (item 24). It is used on MGA roadsters the have vinyl covered dash panel (not the standard 1500 or 1600 roadsters).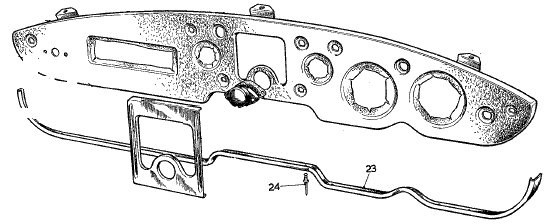 On 10/1/2012, Colin Manley <!-manley.colin at talk21.com-> wrote:
"I bought one from Moss and the fit was bad and took a lot of rework to get an agreeable fit".