The MGA With An Attitude
INNER Steering BALL JOINT Disassembly - SR-202
For some significant money you may buy some special tools for this job. But if you like to make your own, this looks a treat if you have a lathe handy and the facility to align and install dowel pins. The trick seems to be that the three jaw chuck can grip the three slots in the acorn nut evenly without applying crushing pressure to the walls of the nut. The lathe chuck and tail stock also hold everything securely in alignment, and no need to source a BA standard nut.

At 04:32 PM 6/9/06, Luud Schrauwen sent these photos and notes:
How I removed the cap from the inner ball joint nut.
Luud Schrauwen, Voorburg The Netherlands.

Easy way to rebuild the inner ball joint nut.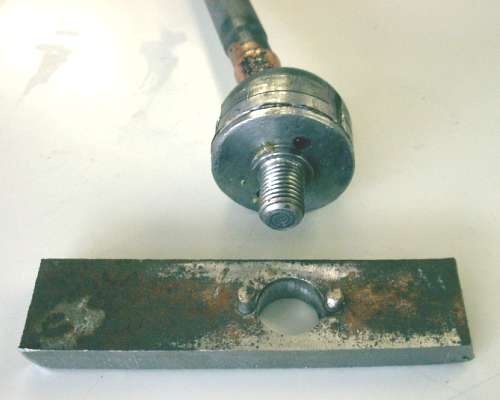 To remove the cap I used the tool I made from a piece of thick steel with tough stainless steel ( without nickel) pins.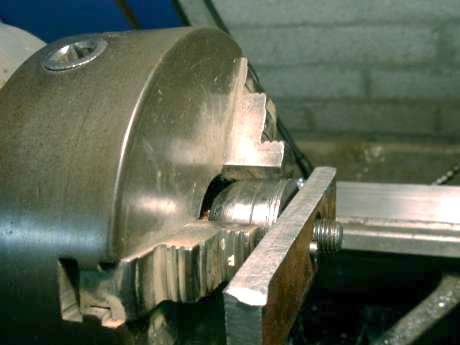 I pressed the cap in the locked machine head of a heavy lathe.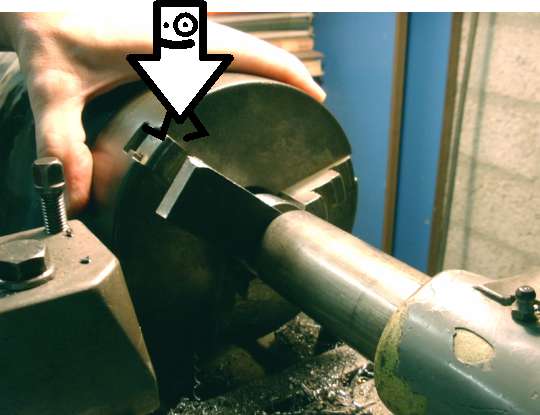 I locked the piece of steel with the drill holder and after a few strokes with a hammer the cap started to rotate. Piece off cake !