The MGA With An Attitude
REBOUND STRAPS, Custom Made Replacements -- RS-113
On 7/10/2016, Chris Wylde <!-chris at dynamicdesign.co.nz-> in New Zeland wrote:
"A few weeks ago I fitted a new set of rebound straps that I had purchased some 18 months ago. One broke almost immediately and the other broke when left attached overnight.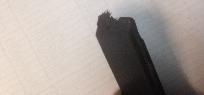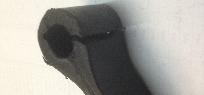 Photo's of the dissected failed unit showing the single very thin piece of fabric.

"I subsequently went to the fairly original 1500 that I have in store awaiting restoration and pulled off what I believe to be an original fabric type rebound strap.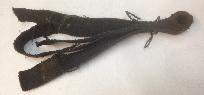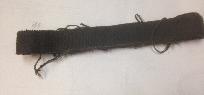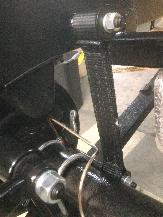 "I have had a local manufacturer make up some straps for me from a high grade woven polyester strap which much closer resembles the original type than the rubber coated 1970's version while still offering the rot resistances not available in the original cotton units. I have had enough of these made for both cars and a couple spare sets. I am also looking at making these available to anyone who wishes to create a near concours look to their MGA using these woven straps.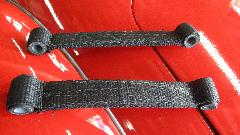 "These replacement units use heavier webbing than original, so use only 3 layers rather than the 5 of the original to end up with the same nominal thickness in the body of the strap. End eyes are formed using bushes of truck air brake hose providing additional cushioning and abrasion protection where they attached to the mounting pins. Center to center distances are as per original.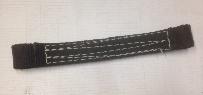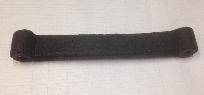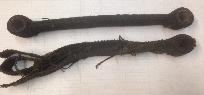 These parts are available from Dynamic Design, Ltd in Auckland, New Zealand.
Contact: "Chris Dynamic" chris@dynamicdesign.co.nz --- Price to the USA market would be US$ 25.00 per pair plus postage (which would be approx. US $8.00).

Addendum, November 29, 2016:
I have a couple reports from people who have ordered the straps from Dynamic Design and have not received delivery or a refund after extended time (2 months wait). I sent an email to Dynamic Design three weeks ago to inquire about the problem, but have not received any response. As such, I have to advise people not to order anything from that supplier until the "customer service" issues are resolved.

Addendum, December 17, 2016:
Now a third report of non-delivery, no refund, and no response to email from the same vendor. And the vendor has still not responded to my email inquiry. So continue to avoid buying from Dynamic Design LTD until all this is resolved.