The MGA With An Attitude
Converting MGA to INDEPENDENT REAR SUSPENSION -- RS-401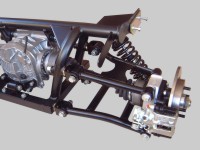 This one is brought to you by Hoyle Engineering in the U.K. Total vehicle weight is unchanged, but it reduces unsprung weight by 55-kilos. (120 pounds).

On July 05, 2013, Gavin Vincent in Sydney, Australia weote:
"Caught up with some Guys at the race shop yesterday ... Hoyle IFS & IRS going into an "A". This is a straight bolt in proposition that uses the existing holes and mounting points in the chassis. The guy at the shop that I spoke to gave it a big 'wrap'".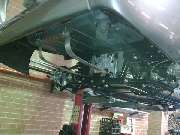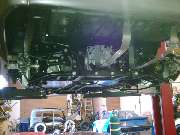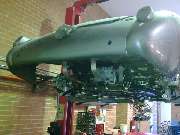 See also Independent Front Suspension.