The MGA With An Attitude
Service Tools, Factory Issue
BEVEL PINION BEARING OUTER RACE REMOVER - 18G264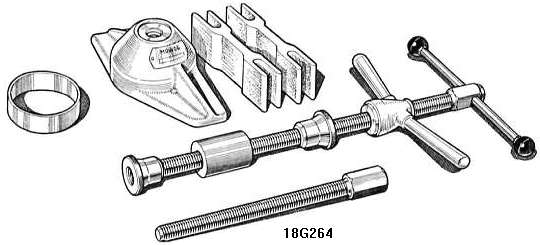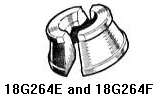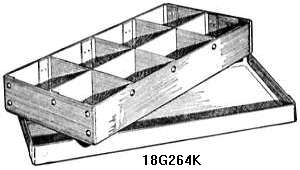 18G264 - Bevel pinion bearing outer race remover (basic tool).
Comprising a body, centre screw extension and tommy bar, wing nut, guide cone, and two distance pieces. A plain ring is also included to serve as a pilot when the rear bearing outer races are being replaced. Use with adapters 18G264E and 18G264F.

18G264E, 18G264F - Bevel pinion outer race remover adapters.
Use with 18G264.

18G264K - Partitioned fiber box.
A strong fibre box for storing the bevel pinion bearing outer race adapters.