The MGA With An Attitude
Service Tools, Factory Issue
IMPULSE EXTRACTOR--UNF. - 18G284
and Main Bearing Cap Removal Adapter - 18G284A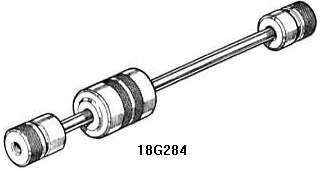 18G284 - Impulse extractor - UNF.
This universal impulse extractor when used with the adapter 18G284A will remove the main bearing cap.

18G284A - Main bearing cap removal adapter
The adapter for use with the impulse extractor 18G284.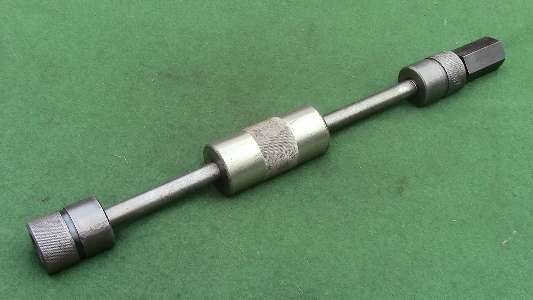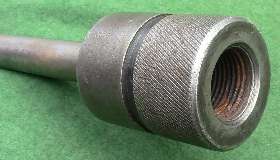 Photos compliments of Paul McKinsey <!-paul.mckinsey atgmail.com->

Click for available modern tools.