The MGA With An Attitude
Service Tools, Factory Issue
BEVEL PINION FLANGE WRENCH - 18G34A
Original part no. 5062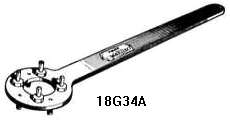 18G34A - Bevel pinion flange wrench.
Used to hold the bevel pinion flange when unscrewing the flange retaining nut.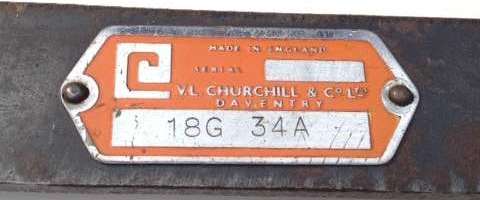 Photos compliments of Paul McKinsey

Click for a tool you can make.