The MGA With An Attitude
Service Tools, Factory Issue
HUB PULLER for Wire Wheels - 18G363
(also 18G1032 for 8 Threads Per Inch)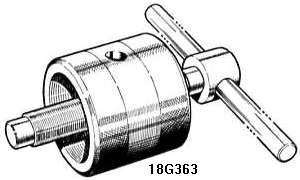 18G363 - Wire wheel hub remover.
Designed to withdraw left-hand and right-hand 'knock-on' hubs. The body is internally threaded with a left-hand thread in one end and a right-hand thread in the other.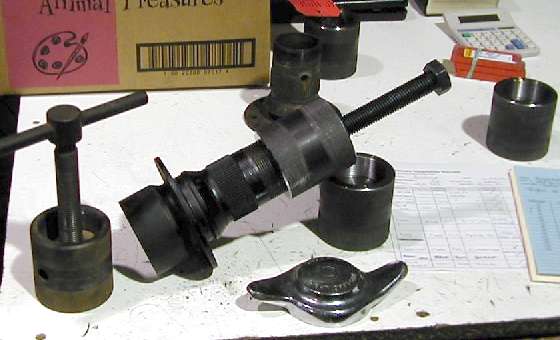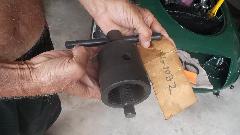 The original Churchill tool is on the left (above) with the big tommy bar handle. The new parts on the right (above) are from British Tool Company. The MGA hubs have 12 threads per inch. There is also an 18G1032 tool to pull hubs with 8 threads per inch (right).


Addendum
April 2010:
Or in a pinch you can make your own wire wheel hub puller from a spare knock off nut and threaded rod or a long bolt. You will need two, as left side has right hand threads, and right side has left hanf threads.

Photo compliments of G. Ramos
Florida, USA.

Note that the K.O. nut center web may be rather thin, so it is advisable to use a thick steel reinforcement plate for the tapped thread inside.

Addendum June 13, 2013:
More pictures from Paul McKinsey. <!-paul.mckinsey at gmail.com->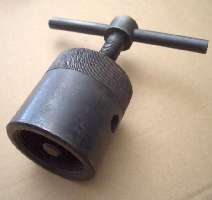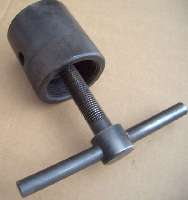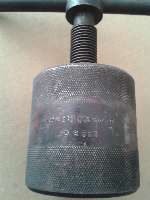 This one is 18G1032 for 8 Threads Per Inch.