The MGA With An Attitude
Service Tools, Factory Issue
DISC BRAKE PISTON RESETING TOOL (Lockheed) - 18G590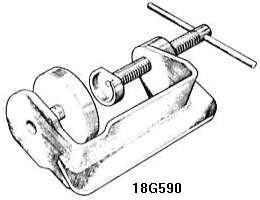 18G590 - Disc brake piston resetting tool (Lockheed).
This tool is used for refitting the operating piston and seals. It is also used for resetting the piston to the zero position before fitting a friction pad.


Photos compliments of Paul McKinsey. <!-paul.mckinsey at gmail.com->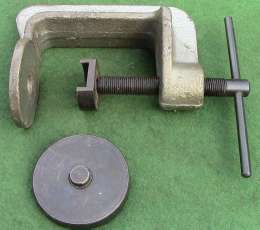 ---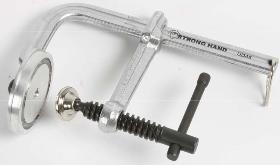 This is a modern equivenant tool made by Strong Hand, available through Moss Motors,USA (part no. 386-280). The original tool works for MGA, MGB, MG Midget and Austin Healey Sprite. This Strong Hand tool Works for MGA and MGB, but not for Midget or Sprite.

You can download the instructions for using this tool at www.mossmotors.com/graphics/products/PDF/386-280.pdf.