The MGA With An Attitude
Service Tools, Factory Issue
CLUTCH ASSEMBLY GAUGING FIXTURE - 18G99A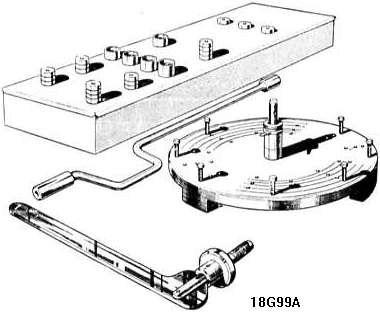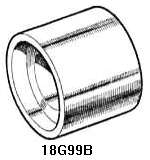 18G99A - Clutch assembly gauging fixture.
This tool provides for accurate adjustment of the levers and, additionally, affords a fixture upon which to dismantle and assemble the unit.

18G99B - Special Adapter for Twin Cam clutch.
To be used in conjunction with the gauge plate in place of the adapter (code No. 6) shown on the code card. The three spacers to be used with this adapter are the same as those indicated for use on the standard 8" clutch (code No. 2).