The MGA With An Attitude
TUBE WRENCHES, King Dick - TF-112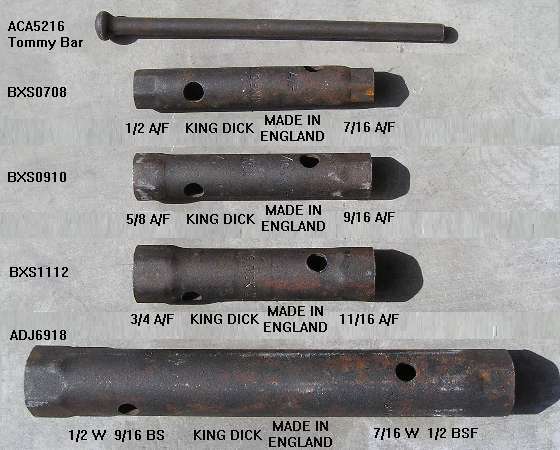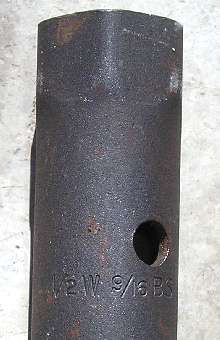 These are King Dick tube wrenches from the tool kit of a late 1958 production MGA. The A/F designates "inch" size dimensions (think American Fine). The "7/16 W" and "1/2 W" size designation for the bottom one is British Standard Whitworth (think coarse with 55 degree thread angle). The "1/2 BSF" and "9/16 BS" are British Standard Fine (some are marked "BS"). The larger end fits the larger standard spark plug with a nominal 0.820-inch size (20.8 mm). A 13/16-in (0.812") or 21 mm (0.827") socket will otherwise fit the larger spark plugs. Some modern spark plugs may require a smaller 5/8-in (0.625") or 16-mm (0.630") socket. The small end of this large tube wrench may fit nothing on the MGA.

When placed in the tool roll pouch the smallest tube wrench will nest inside of the third size tube, and all three small ones will nest inside of the large one along with the cross bar.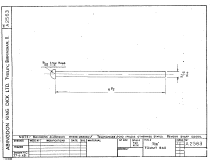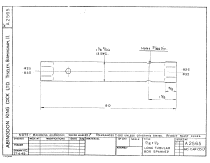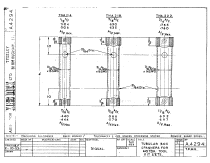 Click for higher resoluton PDF copies of the drawings. Thanks to Rodney Fisher in Australia for copies of original factory drawings of these tools.