The MGA With An Attitude
ADJUSTABLE SPANNER, King Dick - TF-114

This is the King Dick adjustable spanner included in the MGA tool kit. As original from tool kits in MGA production cars Nov 25-26, 1957, Dec 31, 1958.

Some of these also have "KING DICK" in raised lettering on the flip side of the handle, but not this one. I can only guess that the one printed on both sides was later issue, and I have no idea when (yet). Feedback from people with known issue date tool kits would be appreciated.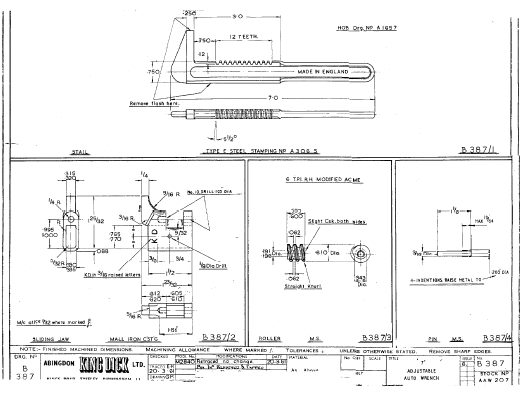 Click for higher resoluton PDF copy of the drawing. Thanks to Rodney Fisher in Australia for copies of original factory drawings of these tools.