The MGA With An Attitude
MULTI-METER, DIGITAL (DMM or DVM) -- TS-113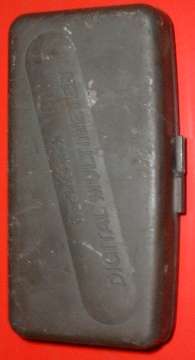 At 10:48 AM 7/8/05 +0200, Siggi wrote:
"I left my multimeter switched on over the weekend and now have problems to get the right batteries for it."

For traveling I have a very small fold-closed multimeter, about $20-USD from RadioShack. It takes two small hearing aid batteries which together are about half the cost of the meter and not always readily available. Having left it on a few times, running the batteries down of course, I tossed it out and bought a new one which is nearly identical but has a timed automatic shut-off. If the case looks a little scuffed up, that's because it has been knocking around in the tool kit in the boot for about 100,000 miles.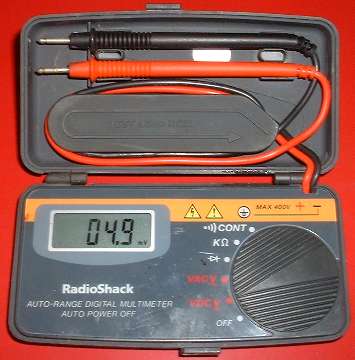 The only problem I have with it is that the test leads are a bit short, but otherwise it works well. It is pocket size folding closure style with wires and probes included in the box, about 1" x 2" x 4".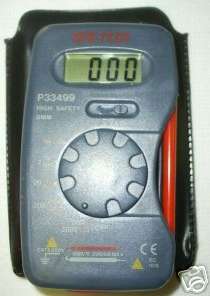 The one on the right is a pocket size model with a plastic pouch, less than $10 in an eBay ad in December 2006. This one does not have automatic shut off, but it does have a low battery warning light.