The MGA With An Attitude
Universal THREAD CHASER -- TS-115
This is a handy tool for cleaning up damaged male threads on an a rear axle housing. It works on RH ot LH threads. It may be available with 12 to 16 cutters for threads 4 to 24 threads per inch, and works on screw diameters from 1-1/4 to 5 inches.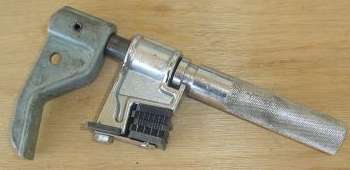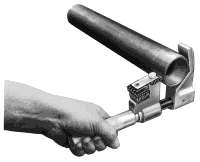 These often sell on eBay for under $50-USD (and sometimes less).
Otherwise search eBay or the internet for "Universal thread chaser".