The MGA With An Attitude
ENGINE DOLLY - TS-200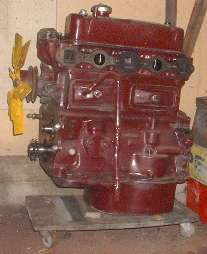 An engine dolly is handy if you have a spare engine sitting around, or even to store and move your only engine during restoration work. This one is so simple that you don't need a drawing. Just attach some caster wheels to a piece of 3/4 inch plywood, and you have a nice life time tool for cheap. This one has small diameter steel caster wheels, the kind you might see on a floor jack, nice low profile and plenty of load capacity to handle the heaviest engine. The platform dolly works okay for the MGA or MGB engine with flat bottom sump. Or maybe pick up a 1000 pound capacity Movers Dolly from Harbor Freight.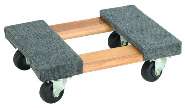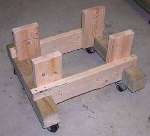 If you want something more stable you can build one with support leg spacing for your particular engine.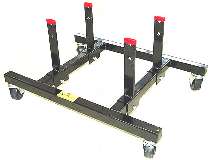 If you feel like spending more money you can buy a Unversal Engine Dolly for about $169.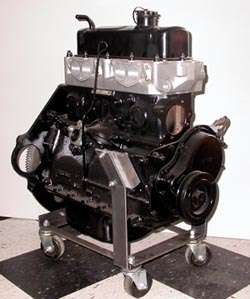 If you want a custom fit dolly that bolts on, maybe this one from LBCarCo (picture at right). This is also available to fit the round engine mounts on late model MGB.