The MGA With An Attitude
Original CENTER LATCH For Front Top Bow - TT-114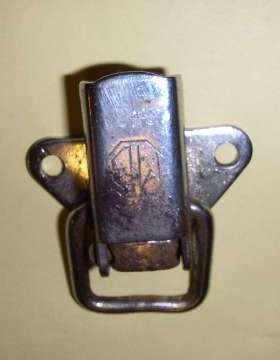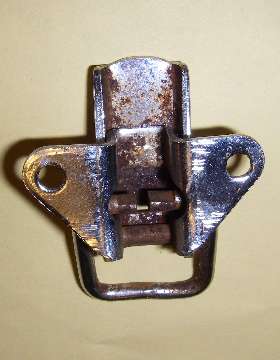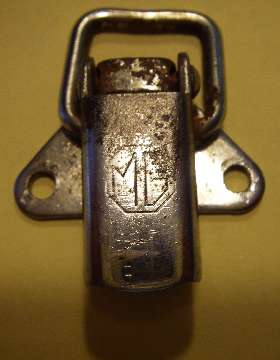 Just a few pictures to show the original center latch used on the MGA 1600 convertible top front bow (mating latch plate not shown). The MG logo stamped in the face side will be upside down as installed. This may imply that the latch was used other side up for some prior application. Modern replacement parts will most likely not have the stamped logo.

Thanks to Herb Herunter <!- herbh at sfu.ca -> for the pictures.

---
On January 2, 2012, Glenn Johnson <!-glennj7409 at gmail.com> in Wake Forest, North Carolina, sent me the picture below. He bought it from Clarke Spares and Restorations. It is a fair reproduction, although it appears flat faced rather than curved. It is also not correct with the "MG" logo right side up.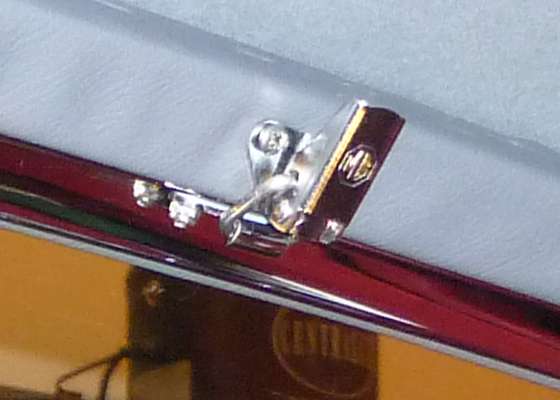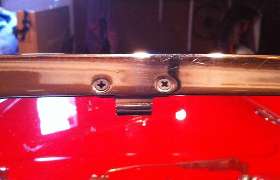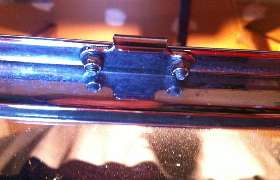 Center latch catch plate with counter-sunk screws and self-locking nuts.
Finally (below) an original one installed in a very original low mileage MGA 1600.