The MGA With An Attitude TWIN CAMS from the Production List - TC-107-503

YD1.503 - VLP500
Built: 12 June 1958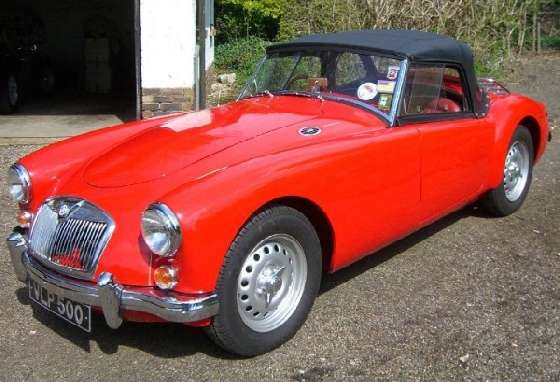 Meticulously restored by Bob West in the early 1990's.
Photos here are from a 2010 offering (sales listing) by Sussex Sports Cars.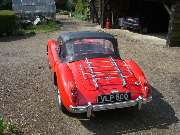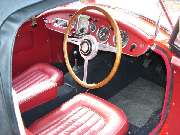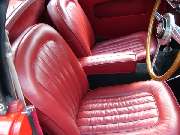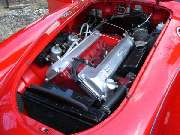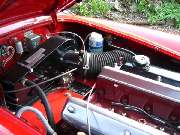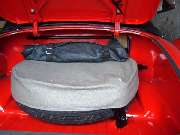 A photo from 1986 shows this car still had the original 1500 type corner lights at that time. The 1600 type lights may be a sensible upgrade. Certainly 499, 500, 502 and now this 503 car have all had them at one stage or another. It is not just a matter of fitting one type lights or the other. A different wiring loom was introduced for the change to 1600 type body in production, and the turn signal relay was deleted. Pictures here show the 1500 type turn signal relay retained, so the method of connection for the rear lights is a bit of a mystery.

---
This car was recently sold by Sussex Sports Cars in the UK. For as long as the link lasts, see here: www.sussexsportscars.co.uk/classic_car/1055/1958_mga_twin_cam_roadster

Information from the ad:
Engine number; 16GBUH/102 - Chassis number; YDI 503 - Body number; 61004


"The third 'A' series Twin Cam to roll off the MG production line and the first home-market vehicle to leave the Abingdon factory. It was to be the 'Press Launch Car' at both Chobham in August 1958 and later at Bonneville Salt Flats, in the USA". [Note: Any possible activity at Bonneville Salt Flats is unsubstantiated.]


"Little is currently known about its life during the 60's and 70's, but it seems that it spent much of its early life in the West Country. After restoration in 1993 it was sold to 'an anonymous Australian buyer' with whom it was to reside for 10 years. During this time, the side and indicator lights were modernized to 'late model' specification in order to meet local vehicle legislation, for imported vehicles. Repatriated in 2003, by its new owner, Stephen Skinner. Purchased by Sussex Sports Cars, in 2008 it was immediately sold to a fanatical MG collector, in Sweden".

After recent sale, the new keeper is apparently "Someone in Lancashire".