The MGA With An Attitude
PROTOTYPE Twin Cam - TC-108-499c

Twin Cam Prototype - YDL/14/499 -- PJB 147



Addendum, 1/23/07:
The following document came from a request to the Kithead Trust in UK, as DVLA did not have any records for this car pre 1981 when they went computerised. Not all the local counties decided to hand over their old records and apparently some counties even destroyed theirs. (Names of owners of other cars on the same card have been obscured).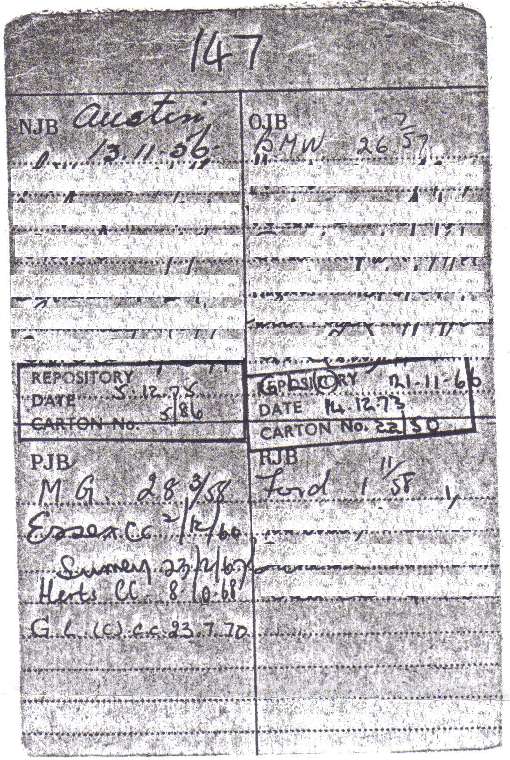 As you can see it plainly shows M.G as the first owner 28/03/1958, which I [Mark Hester] thought to be true, and it looks to be for a period of almost 3 years before being sold on 02/12/1960, perhaps to Mill Garage or a favourite MG person at the time. The trust would not release previous owners names.