The MGA With An Attitude
PROTOTYPE Twin Cam - TC-108-500

Twin Cam Prototype - NDL/13/500 -- ORX 885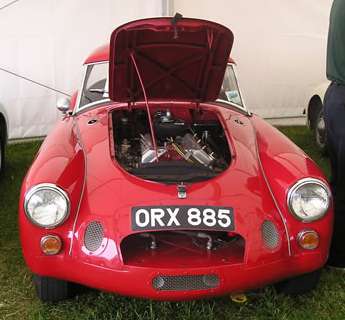 NDL/13/500 - ORX885 - Engine: 16 GB 1564 - 1958 Twin Cam Prototype, LHD Roadster, Red/Black - Date of First Registration 22JAN58.

Sold at Coys auction in London, UK, January 28, 1995 for £21,000 ($36,960 at the time). "First twin cam built. Close ratio gearbox, twin Webers, limited slip. 160 bhp. Full provenance and ready for racing."


By now it appears this was not the first Twin Cam built, as there are three cars identified as having been built shortly prior to comencement of production, chassis numbers 498, 499, and 500. Both 499 and 500 curently have later engine numbers, quite likely installed much later, perhaps just prior to sale. Chassis 498 may be similar, but the circumstances of 498 are currently ubknown.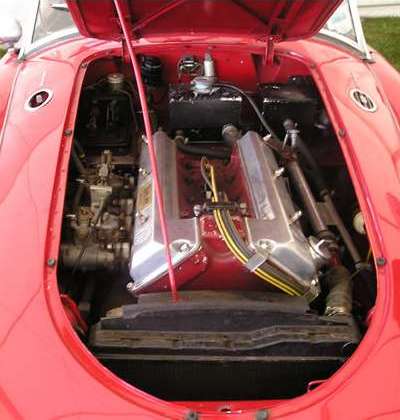 ORX885 was at Silverstone in the special MGA area. It appears to have been rebodied with a 1600 pushrod body in about 1961 by the factory after use as a test vehicle for the Twin Cam. After being sold it was raced by many owners over the years. Has been with the current owner for about 10 years.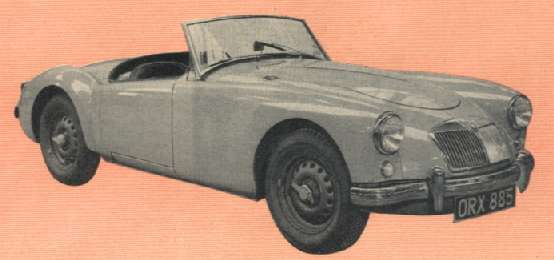 ---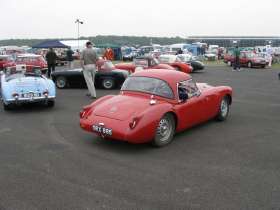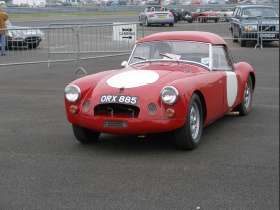 As seen at Silverstone 2005

---

PJB147 is one of the 3 prototype Twin Cams. 2 RHD and 1 LHD were supposedly built. ORX885 is the other RHD car, bearing car #500. PJB has recently been confirmed to be car #499. PJB appears in lots of promos for the Twin Cam and was black with black at the time. You can back up a page or two to see details of 498 and 499.

See also: EX-WORKS - An historical article about the life of OXR 885

---
On 11/17/2013, Roy Hunnisett <!-royhunnisett at mypostoffice.co.uk-> in Barcombe Sussex BN8 5DZ wrote:
"I worked on this car and rebuilt the engine in 1965 when owned by Mike Wharrad of South Eastern Racing, South Coast Road, Peachaven, Sussex. The car ran at Brighton Speed Trials in 1965(?) I think and won the Ben Trophy for fasted MG powerd car over the standing Kilometer. It also ran at Firle Hill Climb and in July 1966 at Brands Hatch Ex mechanic(?)".