The MGA With An Attitude
Twin Cam RADIATOR CONSTRUCTION - TC-116
This information is contributed by Klaus Junker <!-k.junker at arcor.de>.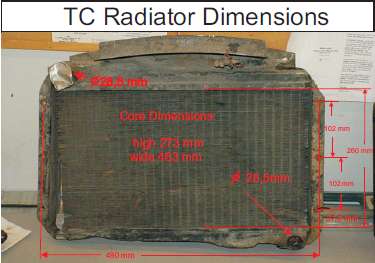 "I prepare a rebuild out of two MGB Radiator. You will receive a full photo story, but this will be a job for the winter. I send you a picture with the dimensions which I have taken from an TC radiator. [Click for larger PDF image file]. When I am back at home I will introduce my USB cam in the radiator to see what's inside and send you pictures".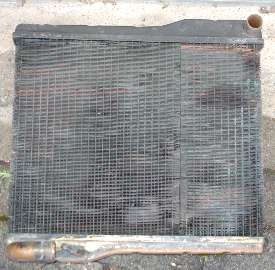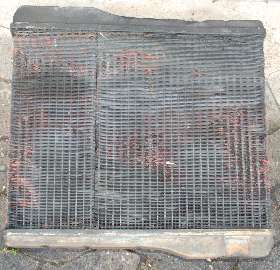 Here is front and back of one MGB radiator without the side brackets. Somewhere in the MGA Twin Cam Enthusiasts Group archives is considerable information about building a Twin Cam radiator. Apparently the trick is to use two MGB bottom tanks. The one installed on top needs to be modified for the pipe to come out the back rather then out the front.

Hopefully we will have more photos and notes later, as the job progresses.