The MGA With An Attitude
LOUVERED PANELS For Inner Fenders - TC-117
In September 1958 the Twin Cam inner wheel arches were fitted with detachable panels to facilitate access to the engine compartment. These were introduced at roadster #592 and Coupe #594. The vent louvers were double punched from opposite sides of the panel to have larger openings. Using a single sided punch this requires 7 punch hits to make 3-1/2 louvers. Pictures below show a correctly louvered panel on left and an incorrect aftermarket panel on right.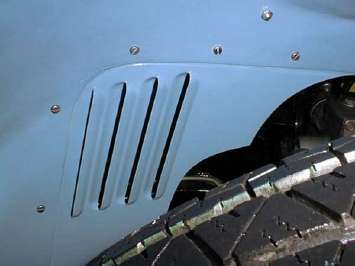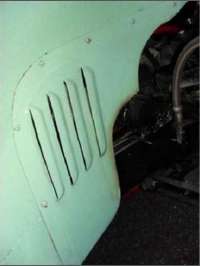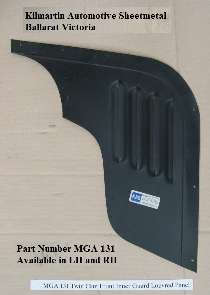 A supplier of good panels is: KAS-Kilmartin in Australia. They are sold by agents in most countries that have large numbers of MG's (such as the USA). An email to the company should give you a US source. See their web page at www.kas-kilmartin.com.au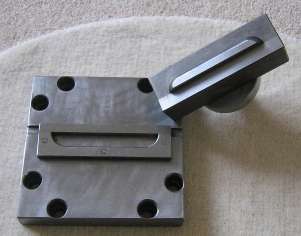 If you want to make your own panels, a special punch is required. I do not know where to get this tool.