The MGA With An Attitude
CLUTCH SLAVE CYLINDER for Twin Cam - TC-220
Article by Mark Hester - March 2013
An original Girling MGA Twin Cam clutch slave (Girling 313280 7/8 Inch Diameter) seems to be difficult to find these days. Vendors on eBay as selling what is described as an MGA Twin Cam clutch slave (made by County) but this "County" slave is also sold to the Austin Healey 3000 fraternity.

This document helps show you the differences and how to fit a repro one should you have no other choice.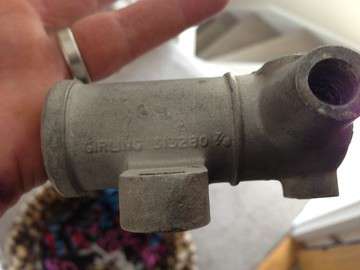 "County" (Left) - Genuine Girling 313280 (Middle) - Girling 313200 (Right)


The Austin Healey 3000 originally has a Girling 313200 clutch slave cylinder whereas the MGA Twin Cam has a Girling 313280 slave cylinder. The County slave appears to be a good replacement item for the AH 3000 car but from the photo above is 8mm too long for the MGA Twin Cam application which results in fouling with the gearbox casting.

It would seem the County cylinders are about 25 to 30 thou Longer than Girling 313200 (the longer cylinder) making them even tighter for a Twin Cam.

Here are photos from John Barrett who has fitted the AH 3000 Girling 313200 to his MGA Twin Cam but simply adding a pair of 2-3mm thick washer / spacer under both mounting bolts. Whilst this may work with a Girling 313200 slave, the County slave requires even further modification.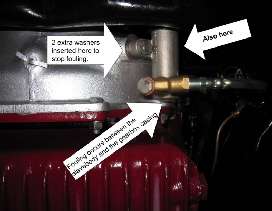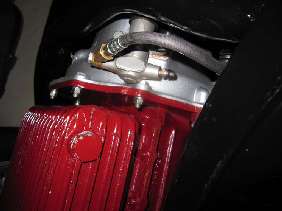 Here is a photo of the "County" reproduction slave cylinder fitted to an MGA Twin Cam. Note the 15mm of spacers required to stop the longer slave fouling the gearbox casing. Grinding the rear of the County casting can reduce the number of spacers required but it's very difficult to get the center line of the pushrod back to standard with this product.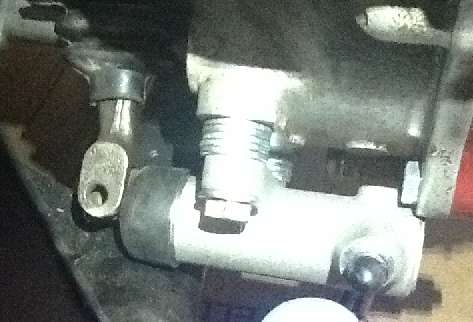 The overall length of the cylinder is not important but the distance between the mounting lug bolt holes and the base of the cylinder is critical.

Girling 313200 is about 3 and 11/16 long (93.6mm)
Girling 313280 is about 3 and 3/8 long (85.7mm)
County is 92.5 mm Long

Just to clarify Girling numbers 313200 & 313280 are casting numbers of the bodies of the slave cylinder, which are typically the numbers quoted on eBay these days, as the packaging is long gone.

Casting number 313200 is Girling slave cylinder assembly part number 301202 which was superseded to 3010205 & suits the following applications:

Lotus Elite
Austin Healey 3000
Austin Taxi FX4
Austin Gipsy MK 4
Turner 950 with BMC engine
MGA Twin Cam

Casting number 313280 is Girling assembly part number 301281 which I suspect is superseded to 64067749 & suits Maserati 3500GT

E-Type Jag slave cylinders are also 7/8 Diameter and look similar but have shorter mounting and bleed extensions. The mounting holes are 2.4" apart.

Jaguar E Type 3.8 [EARLY] Overall Length is approx 80 mm

Jaguar E Type MK2 4.2 [LATER] Overall Length is approx 96 mm