The MGA With An Attitude
SPECIAL NOTABLE MGAs - VT-105C
HDC43-10111 - Engine Number 103
Another First MGA Out of the Factory?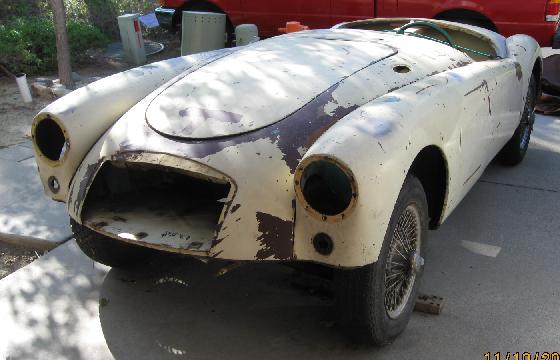 On 11/4/2015, Steve Chaffee <!-email sl.chaffee at yahoo.com-> in Orange County, California wrote: "I have a 1955 (registered by California as a 1956) MGA. The ID plate on the heater shelf has only "10111" as the car number. (no HDL43). For engine the number is simply: "103". My plate is in poor condition but you can read the stamped numbers and I see no letter identifiers at the beginning of the car number string. The heritage certificate has my car dispatched from the factory on the same day as HDC43-10106. This makes me think my car could be the second North American MGA. California DMV, despite issuing pinks, tags, and plates up through 1995 now can't seem to find this car in their computers". -- Steve Chaffee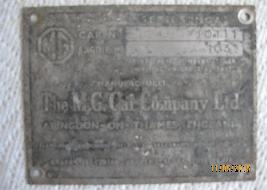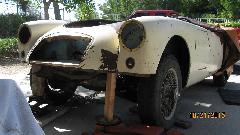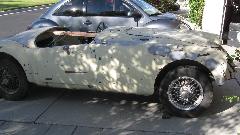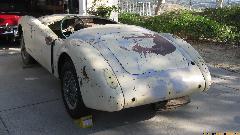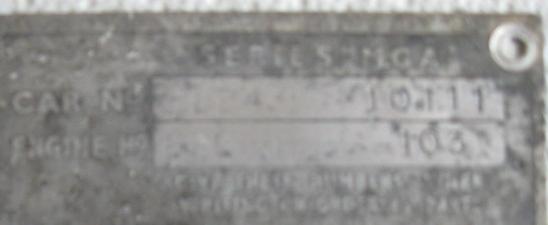 On 11/6/2015, Stephen Chaffee wrote:
"I spent a little time with the id plate and used Brasso to lightly clean the two strips for car number and engine. I now have, car no. HDD43/10111 and engine no BP15GB/103. The NAMGAR registrar told me Jerry Redman registered the car with NAMGAR in 1984 and my pink slip was signed by Jerry's widow. But, he gave the engine number as 15GEUH 103. I took a photo of the id plate and will get some of the car in it's present condition".

Om 11/15/2015, Stephen Chaffee wrote:
"Photos of 10111 and the id plate. Based on the faint remains of numbering on the car number line, the car is: HDD43/10111. The car is rust free but in expected shape after 60 years. I've been pulling dents on fenders and the rear quarter and will attempt to teach myself how to do lead repairs".