The MGA With An Attitude
Special Bodies on MGA Cars - VT-106A

Late 1960's Fiberfab Jamaican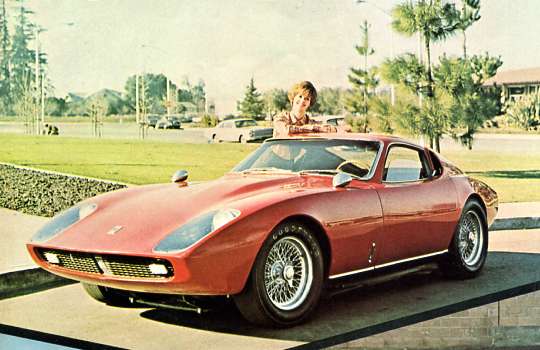 I very nearly installed one of these on my second MGA in 1969 after an insurance write-off. Regardless of how slick these things look, or how much it may cost to construct a kit car, these odd rebody cars are rarely worth as much as an all original MGA in good condition. There has been one up for sale for some time in recent years in northwest USA. I haven't followed up, but ....

TA-DA!!! At 08:53 PM 10/14/05 -0400, Bill Spohn wrote:
"This is the car that you mention - used to be in Seattle area."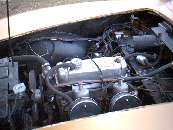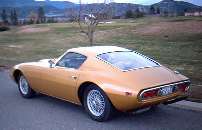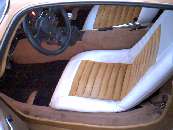 For more information see: www.rhodo.citymax.com/Jamaican.html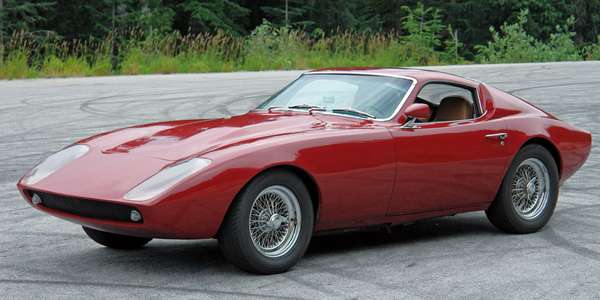 And there it is a couple years later after restoration and conversion to a V6 engine.

My alternative to the Jamaican (starting in late 1970) was to assemble a Fiberfab Valkarie, a Ford GT40 knockoff, which had absolutely nothing to do with MGA. When finished it was too impractical for street use and WAY MUCH too difficult to insure, so it was sold for less than half the cost of materals. I'm not bitter, but just take it as a very good lesson from the school of hard knocks.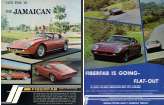 Two-page magazine ad (0.5-MB pdf): jamaican_ad.pdf

Jamaican Club/Discussion group: <!A href="http://clubs.yahoo.com/clubs/fiberfabjamaicankitcar" target=new>www.clubs.yahoo.com/clubs/fiberfabjamaicankitcar<!/a>


Since this link has been defunct for some time, you can catch an archive copy of this web site in the WayBack Machine here:
http://web.archive.org/web/20050614232709/autos.groups.yahoo.com/group/fiberfabjamaicankitcar/

---
These photos found in a Craigslist ad for a barely touched original body shell, December 2014. For as long as the ad may last, see
http://scranton.craigslist.org/pts/4813053737.html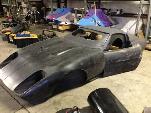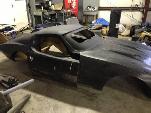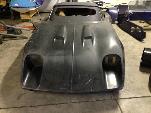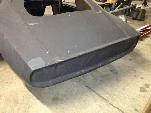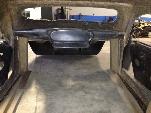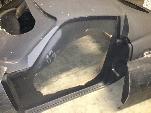 ---
Another one turned up on Datona Craigslist in April 2017.
https://dayton.craigslist.org/cto/6067829779.html.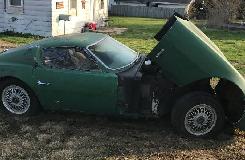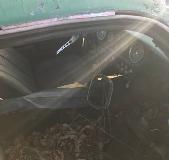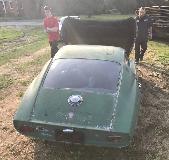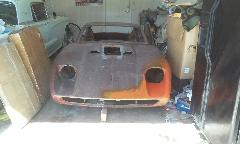 This one on Las Vegas craigslist in April 2017, body only, but claiming to have most of the parts to put it together.
www.lasvegas.craigslist.org/pts/6098862024.html