The center body section is made of pre-preg fiberglass, Kevlar, and carbon fiber with Nomex honeycomb coring, all bonded with high temperature epoxy resin, vacuum bagged and oven cured. This combination produces an amazingly light 120 pound body shell that weighs 300 pounds less than the original steel version. Yet the doors close with a solid thunk, due to their structure of foam cores under RTN S-glass and Kevlar skins.


The high quality molding on the body work makes it virtual impossible to tell this vehicle from an original. The only difference is the windshield frame, which is done in composite material. The genuine roadster has an alloy windshield frame that is nearly flat while the Vantage Motorsports replica uses a coupe windscreen that is curved and molded.


This difference came about when Rich decided the most practical way to develop the produce was to use an MGA hardtop as the buck and then slice off the bonnet to make the roadster. This decision has worked out well, and now a hardtop version is in the works, and the windshield is a solid unibody structure instead of a separate screw-in component.


Underneath the composite shell sits an original MGA fame with a factory front and rear suspension. Rich has expanded his concept, however, and a second model with a carbon-fiber frame that mimics the original chassis is now available. The new model provides a stiffer and lighter structure and eliminates fatigue and rust problems.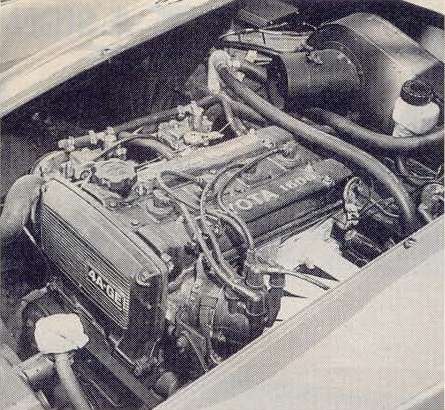 Power is supplied by a Toyota MR2 4AG 1600cc engine. This 16- valve. twin cam, four-cylinder unit is set up with a pair of twin-choke, 40mm Mikuni carburetors (for both performance and looks), along with a matching five-speed, rear drive Toyota transmission.


The carbon fiber chassis uses Toyota Supra front and rear IRS suspension and four-wheel disc brakes. Riche's personal model has 15- inch 72-spoke MGC wire wheels for added strength. He also offers replica Twin Cam center-knockoff alloy wheels, bolt-up wire wheels, or adapted MG wire wheels as options.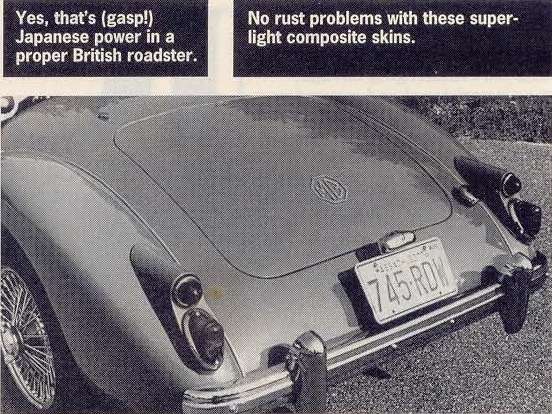 The complete package weighs in at 1525 pounds with a 145 hp engine. This combination gives the Vantage A a power-to-weight ratio of 10.5:1, compared to 26:1 power-to-weight ratio on the original. The A's top speed is claimed to be 130 mph with a 0-60 mph time of 6.2 seconds.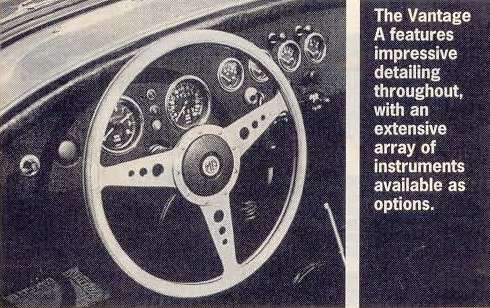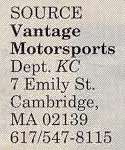 Turn-key cars are sold as two models — The MGA Special for $24,900 or the Twin Cam Deluxe for $32,000. The kit side of the Vantage package starts out at $6000 with a complete body for those who have an original MGA chassis, and then raises to $10,000 for the standard body with the carbon-fiber frame. Remember that the list of trim pieces, wheels, steering components, bumpers, a radiator, an engine and transmission, instruments, interior, and hydraulics must be added to the kit's price.


Rich's background with British sports cars is well known in the Boston area and his new MGA roadsters should make a name for him elsewhere as well. The Vantage Motorsports MGA is a finely built product that pleases not only the eye but also the soul with stirring performance. -- KC

From KIT CAR magazine -- January 1992