The MGA With An Attitude
Hybrid MGA Coupe Special with Twin Cam Engine - VT-107J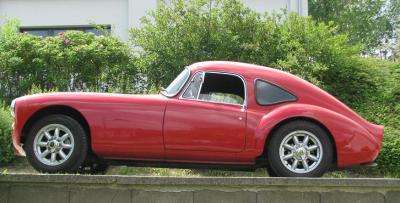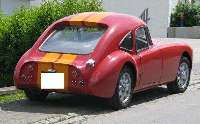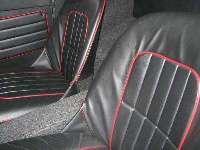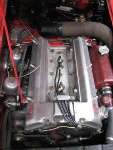 This is an MGA 1600 Coupe modified to fast back roof, and with a Twin Cam engine transplant. It is (or was) listed on Classic Cars For Sale in September 2011. For as long as the link lasts, see here: http://www.classiccarsforsale.co.uk/classic-car-page.php/carno/146251

It is listed as Twin Cam Coupe Special, but the only apparent Twin Cam part is the engine. The car ID number 146251 does not match any standard MGA chassis number. It has the standard 1600 type master cylinder and spline drive center lock Minilite style wheels (not pin drive Twin Cam hubs), and the pushrod car style heater. Contacting the vendor yields the photos above for Chassis No. GHDL94457, which is MGA 1600 LHD Coupe Jul-Aug 1960 production.

I only post it here because it's sort of cute, and someone put a lot of work into the roof conversion and nice interior finish. In the world of collector cars this one-off likely has market value lower than a standard MGA Coupe (with T/C engine transplant), unless there is some notable racing heritage. It might be on the market a long time before someone with more money than sense buys it, or the seller settles for a lot less money than the initial asking price. I personally think the standard MGA Coupe is prettier.

The 50th Anniversary book "Call It MGA" has a chapter on modified cars, including this one. At time of printing (2004) the owner was identified as Carl Wagner os Luxemberg. In 1965 is was modified to its current roof form, and it was "thought to have been raced a few times". The twin cam engine was installed during restoration work in 1994, as well as the rear end being lightened and slightly restyled and the 1600 type tail lights removed. The car now runs a 5-speed Celica gearbox and rear disc brakes from a Ford Sierra, and finally the original wire wheels are changed to the spline drive Minilite style. find more details of the evolution of this car in the noted book.

Having some known history improves its lot in life a little, but does not necessarily make the one-off car more valuable than a standard Coupe. Between the person who first modified it and the current owner it had spent some time in a scrap yard. So there have been at least two people in this world who thought it was worth being modified and then restored. Being currently up for sale may soon disclose what a third person thinks it's worth.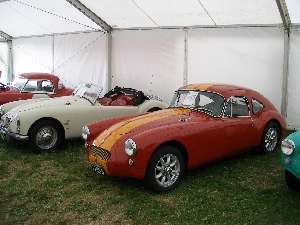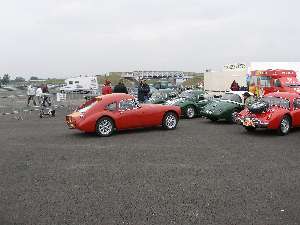 Same car at MG Silverstone meeting in 2005.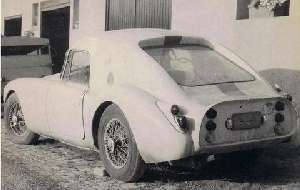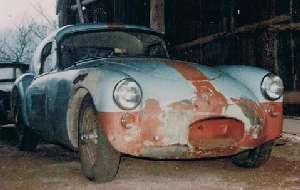 From a prior time when it still had 1600 type corner lights.