The MGA With An Attitude
MGA Police Cars - VT-110-LAN-710WTC
Lancashire police district
Kenneth Geljack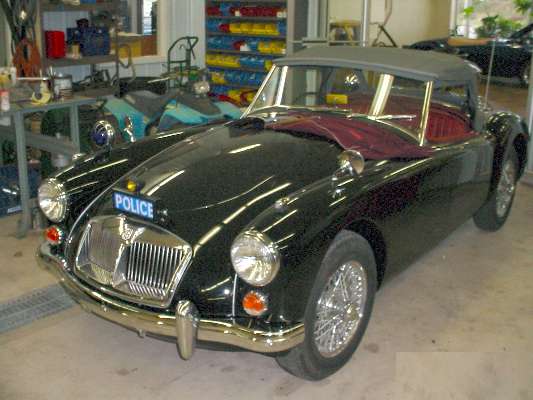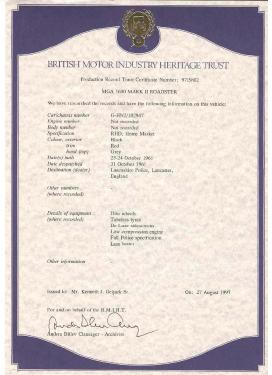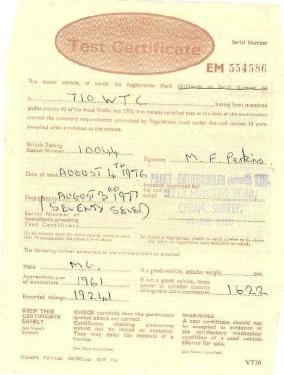 Production Record Trace Certificate, 1961 --- Test Cretificate, 1976
courtesy of Kenneth Geljack <!-kengeljack at msn.com->


Assembly in process at University Motors, LTD, after chassis and body restoration.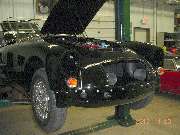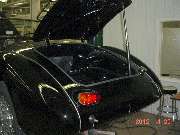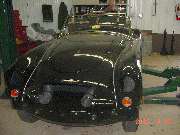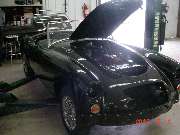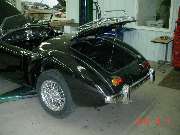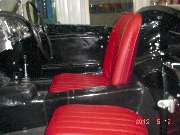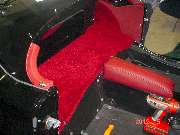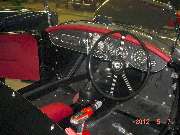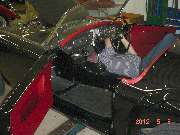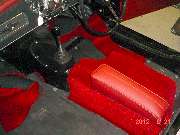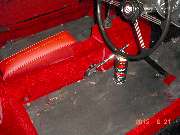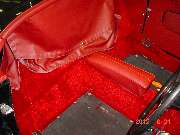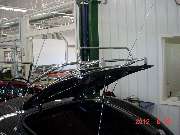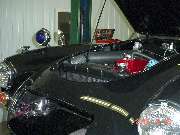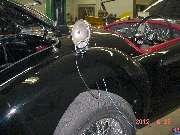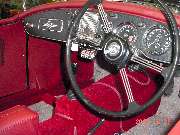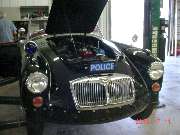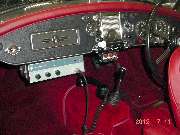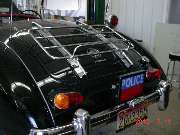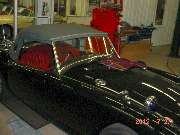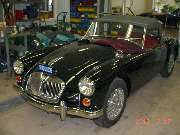 "I was very fortunate that I was contacted by David Cox who saw a request in a newsletter that somebody was kind enough to post of my need of police car spares. David had the spares and located for me the ones he didn't have. I did a total frame up restoration and because of David's help the car is correct. I had changed to wire wheels long before I knew my car was a police car and I can easily change the wheels again (though I like the look with the wires). Other than that and a luggage rack the car is spot on". -- Ken Geljack, 5 Aug 2012

Red carpet, wire wheels and luggage rack are not original.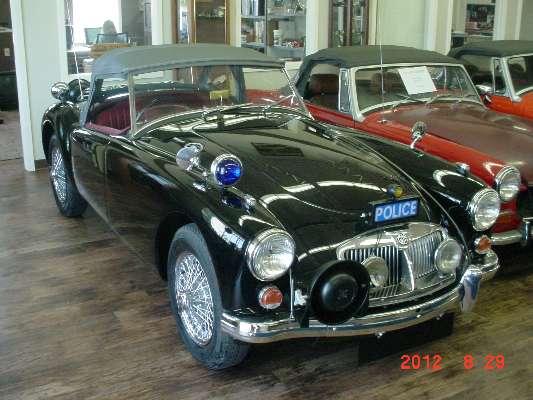 "Found original British plates from when I first got my MGA".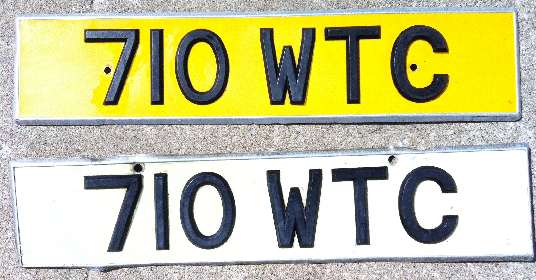 The second two letters on the number plate determine the place of first registration. The other letter and the numbers are sequential and unique to each car. There was no way to identify the year of first registration until 1963 when the "A" suffix was introduced in some areas. The letters TC were used for Bristol and Lancashire.

See post-restoration video from University Motors Ltd:
www.youtube.com/watch?v=D-bXj0aYTQg